Are you a really busy person? Then this article is for you and we'll talk about how Meal Planning becomes helpful with your busy life. You might work hard to become a wealthy person soon. But did you think about your health? Did you have your meals as planned? What if you get unhealthier while becoming wealthier?
To have a long healthy life, you must consider your meals. You must have a meal plan. You need to have healthy food every day. This article will be helpful for you in identifying the importance of meal planning and how this can improve your health while reducing stress and saving time. Not only that you'll be able to maintain your mental energy to keep up your daily work.
When you plan your meals in advance, you have the opportunity to make sure that you are incorporating a variety of healthy foods into your diet, including fruits, vegetables, lean proteins, and whole grains. This can help you maintain a balanced and nutritious diet, which can have a positive impact on your overall health and well-being.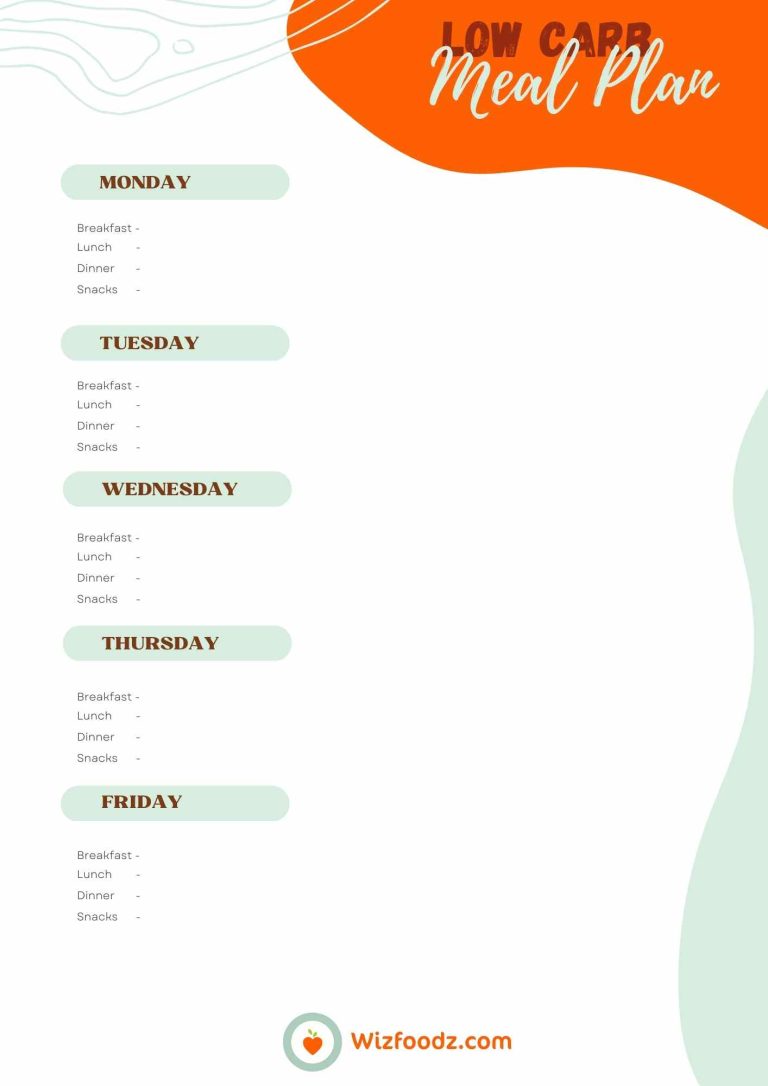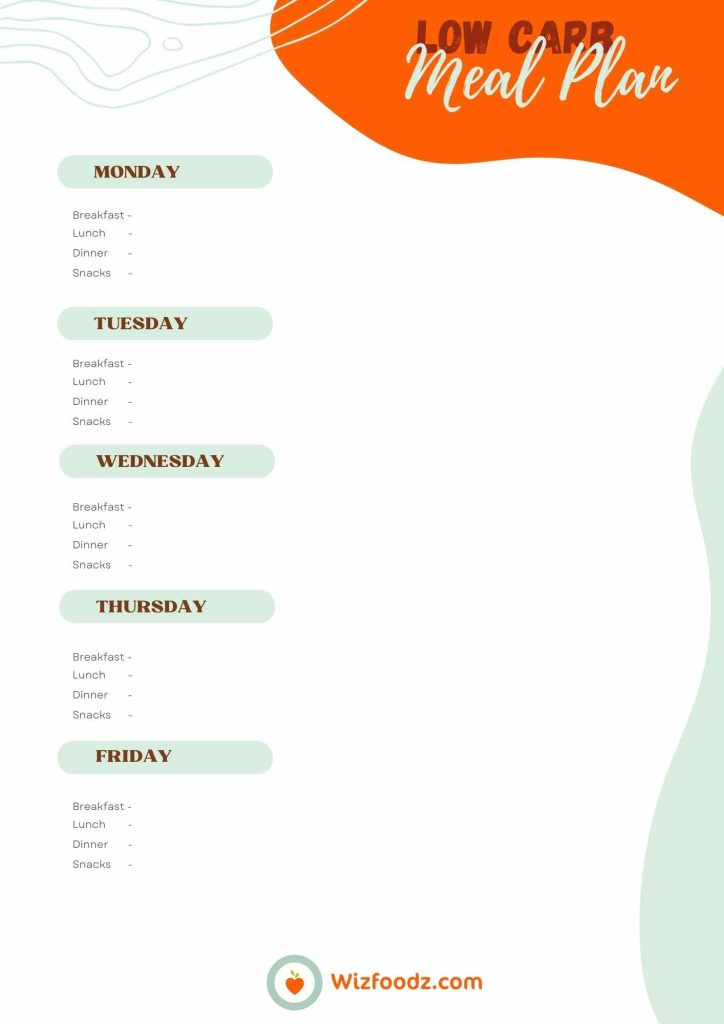 (Download our 5 FREE meal templates.)
01. Steps to do a Meal Planning
Later we will give a couple of examples of meal plans. But if you have any health concerns about dietary plans, you might need to consider them as well.
First, you need to Determine the goals – What is your future goal? To lose weight? Gain muscles? Eat Healthier or save time and money? So first you need to know what is your goal.
Decide on your meal frequency – With the time you have or with your situation, you need to determine your meal frequency. You can eat three meals a day or break them down into smaller, more frequent meals.
Choose your recipes – You need to do a little bit of research on this. You can use cookbooks (Grab your Free 1000 Recipes book Now!!), online recipe databases, or your own recipes and find the most preferred recipes for your meals.
Make a grocery list – As you have created the recipes, now you can create a list of the ingredients you will need for the week. Also, when considering about time-saving, you can choose a time and date.
Plan your meals – As you have recipes and ingredients, you can plan meals for the week. Decide what you'll eat for breakfast, lunch, dinner & snacks. Consider using a meal plan template (Download our 5 FREE meal templates.)
Prepare your meals – Once you plan your meals, now it's cook time. You can cook everything in advance and store it in the fridge or freezer, or cook meals each day as needed.
Evaluate and Adjust – After 1-2 weeks you'll be able to get an idea of how it's working for you. Are you meeting your goals or if you need any adjustments? You can do the required adjustments and move forward by saving your time.
02. Gluten-Free Meal Plans
If you have celiac disease, gluten sensitivity, wheat allergy, or symptoms such as digestive problems, Skin rashes, joint pain, and fatigue you might need to have Gluten-Free Meal plans. Here you'll find 2 Gluten-Free Meal Plans. Also here's a list of common gluten-free foods that you can find.
Fruits and vegetables – Almost all fruits and vegetables are naturally gluten-free and you can use them in your diet without any problem.
Meat, Poultry, and fish – These food are naturally gluten-free but you need to check if they have any seasoning blends or gluten-containing materials.
Dairy products such as Milk, Cheese, and yogurt are also Gluten free. But still, you need to check if they have any gluten-containing materials.
Grains and Starches (Most healthy gluten-free cereal list in 2023) – Sorghum, Oats, Quinoa, Buckwheat, Corn, and teff are some of the most common Gluten-free cereals.
Nuts and seeds – These are naturally gluten-free and can be used as a snack or added to your recipes.
Gluten-free flours: You can find many gluten-free flours such as Almond flour, coconut flour, and chickpea flour.
Gluten-free snacks – You can use popcorn, rice cakes, gluten-free crackers, and fruits as gluten-free snacks.
Download Free PDF – Gluten-Free Meal Plans
03. Vegan Meal Planning
Vegan diets are typically high in fiber, vitamins, and minerals, and low in saturated fat and cholesterol. It's known as vegan diets can reduce the risk of heart disease, Diabetes, and Cancer. Also when considering animal welfare, vegans believe that it is wrong to use animals as food or clothing, or any other thing. So, with that here you'll find 2 Vegan Meal Plans.
Download Free PDF – Vegan Meal Plans
04. Keto Meal Planning
Keto Recipes have become popular in recent years due to their health benefits. Keto recipes can be helped you in losing weight, Improve blood sugar control, Increased energy levels, improved mental clarity, reduced inflammation, lowered cholesterol levels, and much more. So, here you can find 2 Keto Meal plans. But we suggest creating your own Meal plans using our templates.
Download Free PDF – Keto Meal Plans
05. Weight loss Meal Planning
A weight loss meal plan can help you in losing weight in a healthy and sustainable way. Usually, weight loss meal plans are high in protein, fiber, and other essential nutrients. These meals are low in calories and unhealthy fats.
So here, you can find 2 Weight loss meal plans.
Download Free PDF – Weight Loss Meal Plans
06. Low-carb Meal Planning
Low-carb meal plans often aim to promote weight loss, stabilize blood sugar and improve overall health. Also, this will be helpful in heart health as a low-carb meal does not create too many triglycerides, a type of fat that can increase the risk of heart disease.
So here, you can find 2 low-carb meal plans.
Download Free PDF – Low-carb Meal Plans
The Best Meal Planning Apps
Mealime Meal Plans & Recipes – Download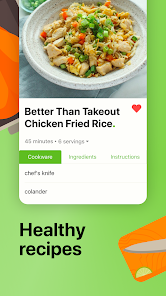 2. Eat This Much – Meal Planner – Download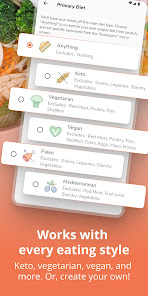 So, we have given you a couple of samples for your meal plans. But we still recommend you create your own meal plans using our templates (Download Here). And hope you enjoyed this post. Share it with your friends and comment down below if you have any ideas or questions.

Have a great Day!