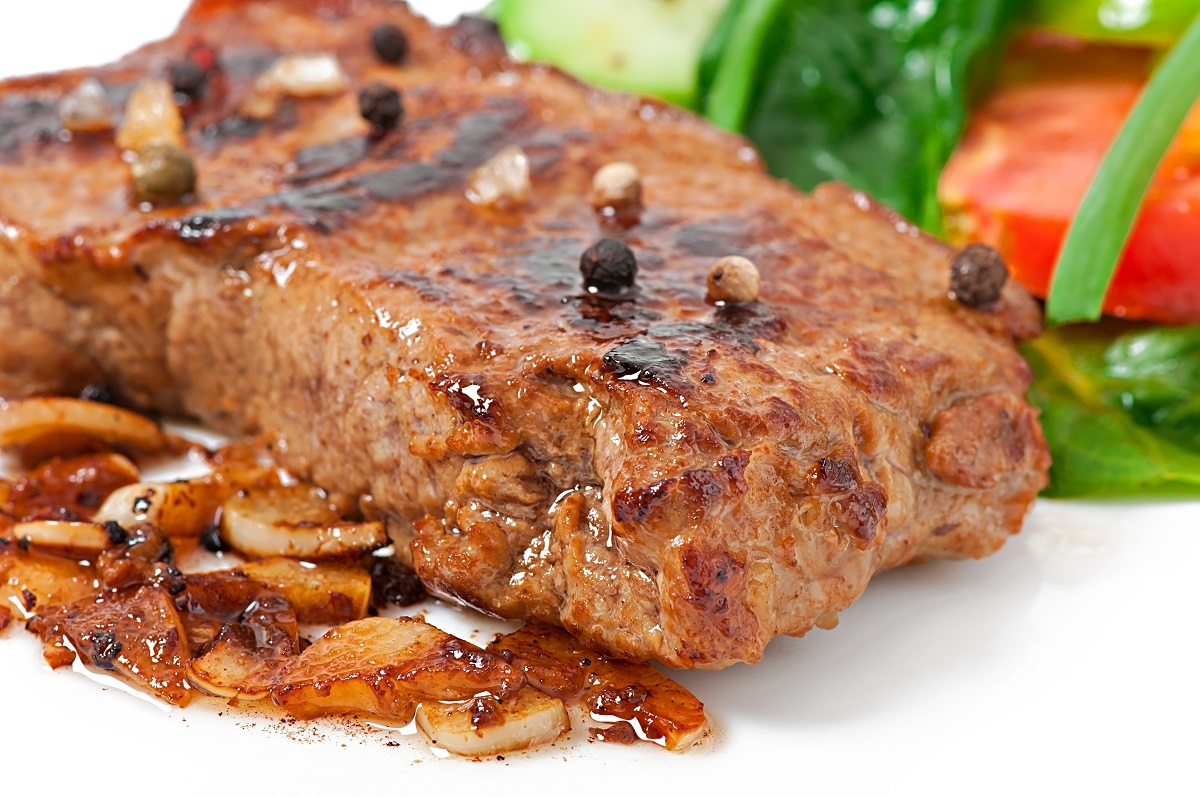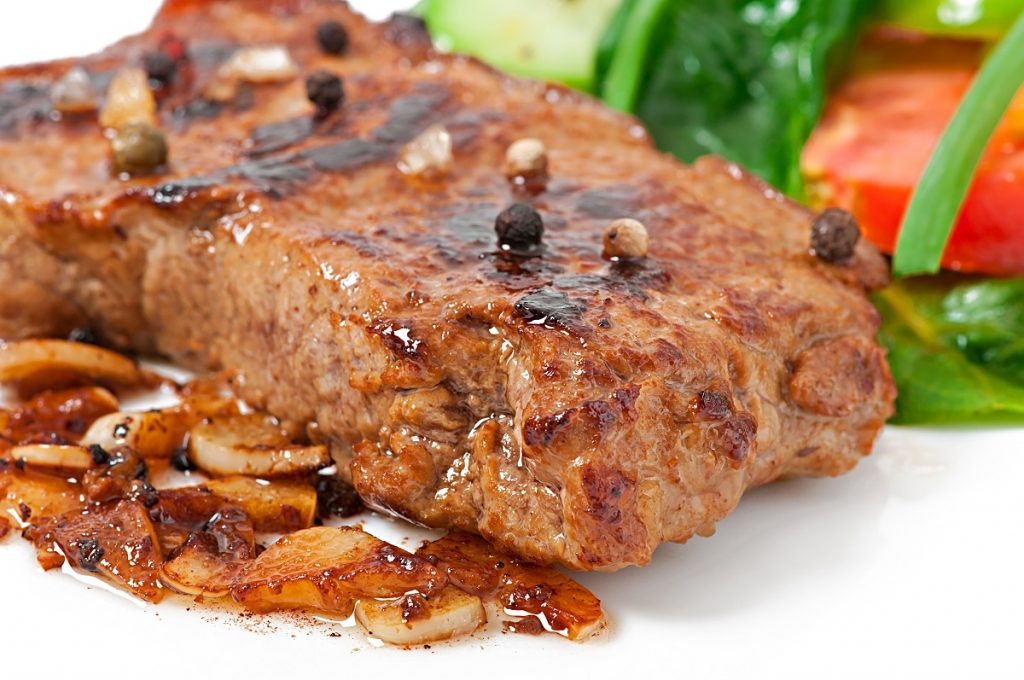 What is chuleta? This is a Spanish word with the meaning "pork chops".Then what's chuleta frita, this simply refers to "fried pork chops". Puerto Rican cuisine is a blend of American, Spanish, and African influences with characteristic ingredients and seasonings. In this style, you can marinade bone-in center-cut pork chops. And then you can allow them to rest in the marinade and panfry them. Simple as that. But to make it an exquisite means you have to be careful.
Make the perfect marinade and follows the correct steps. Then you can be an excellent chef yourself and make one of the easiest and quick dinners for yourself!
Is chuleta frita is economical?
If you love pork, buying a bulk of pork chops won't do any harm, in other terms, it is economical for you. If you start loving this dish, whenever you find pork chops in the market don't forget to buy them. And make an excellent marinade quickly as possible when you arrive home. Dip them in the marinade and freeze them. This will help you to get the maximum flavor absorption to the pork chops and keep them for a long time.
Besides if the recipe is delicious, easy, and can save many meals for you, Do you resist it? Surely it's quite an advantage for you! But remember keeping for very long will not be favorable for the juiciness of chuleta fritas.
What are the types of pork chops/Chuletas?
Chuletas come from different parts of the pig. If you are unaware of pork cuts, then read the label of the package. You will easily find it. T-shaped is very popular but the shoulder chops have a unique tenderness and taste when roasted. Therefore some may love this more. Furthermore, there are bone-in and bone-less Chuletas too. But there's no doubt bone-in chops are richer in flavor than others. However, based on your personal preference these different chops may give varying unique tastes to your taste buds.
While the T-shaped rib chops are known to be the most popular, the shoulder chops are also loved for their mouth-watering taste and tenderness when barbecued or roasted. There are also other pork chop cuts, such as the loin chop, the boneless chop, or the sirloin chops. No matter what cut of pork chops you decide to eat, each of them offers a unique heavenly taste in the mouth.
Tips to select best pork chops and yummy chuletas
Which cut should you use?
As we mentioned earlier bone-in pork chops suits best for chuleta. Because they can keep the imparted flavor for a long time and retain moisture.Otherwise the chops will dry soon. Although the boneless chops are cheaper, This is why you should select bone-in chops.
Use the center cut.Why? It's because this cut contains more tender meat and little bit of more fat. That results in unique flavor and desirable texture you want to taste in pork.
Do not slice the pork chops into very thin slices.Because it may lead to over cooking.This usually happens with boneless chops because you can easily slice them into thin slices. It is difficult to find these chops with at least half inch thickness when they are boneless. There's no problem when you use bone-in chops because bone prevent you from slicing it thinner. Remember to keep the thickness around 1-1.5 inches, so that prevent them from overcooking.
Other tips
And also make sure that you don't cook the pork chops right after you take them from refrigerator.Do not put the ice-cold chops in the hot pan or the grill. You need to have the interior temperature of the pork chops at 145 degrees Farenheit inorder to comply with food safety recommendations .When the inner temperature reaches 145 Farenheit, the outer layer becomes overcooked , if you use ice-cold pork chops. Make sure you keep them aside for around 30 minutes before cooking. Follow this properly and get the desired texture to your pork recipe.
Make the perfect seasoing in adequate amounts.This is extremely important for the flavor of the recipe. Your marinade at least should contain black pepper and kosher salt. Furthermore marinade will help the pork chops from drying out.That means it facilitate the texture too.
For a juicy pork chop recipe you must keep them aside for few minutes after cooking(from oven, grill or pan).Do you know why? When you cook the meat pieces in the pan, the juices move towards the center of the meat piece. This happens because the meat juices tend to move away from the heat source.If you set them aside for a while, these juices spread evenly throughout the meat piece. So that you can feel the juiciness from each bite.
Healthy tips
Remember to remove excess fat from the pork chops. Using a sharp knife remove the fat in the edges upto 1/4 inch thickness. Otherwise while grilling it will cause an overflow of excess fat causing other problems.And also it's not nice to see excess fatty nature in the recipe.
Can chuleta or the pork chops can relate with food borne illnesses?Answer is yes,because pork contain a worm species called trichinella in the inner meat parts. It can lead to food borne illnesses if we didn't cook at the right temperature. Earlier there was a recommendation that internal temperature of the pork chops should be at 160 degrees farenhite for the chuleta to be safe. But now modern scientific experiments reveal that heating to 145 degrees farenheit is enough to kill these worms.Dont worry , this won't be an issue because of modern cooking equipments.You can cook pork chops without over drying , retaining the juiciness you desire while reaching the right inner temperature.If you love pork , then never reject chuleta due to this issue, because it's a neglectable problem with the modern technology. Enjoy what you love and feel happy!
Where is the origin of Chuleta fritas?
There is a high possibility that Pork is one of the number one favorite dishes of many ones like you. So how this recipe came into existence? You know that pork is a popular dish in many cuisines. So actually we can't say that it belongs to a particular culture. But if we go back to ancient times pork industry was actually originated from China. In around the 1600s, pig production was rapidly extended and many people started eating pork. People started to use different pork dishes to enhance their financial businesses.
While enjoying different pork dishes, people invented new recipes including the pork chops we eat now. That's it!. But of course, there are many differences in the way we prepare them now.
How about modern pork chops or Chuletas?
Based on how we prepare there are different Chuletas. The dish is more popular among Dominicans and Puerto Ricans. Dominican cafes are well known for seasoned, juicy chuleta fritas. Usually, they are served with a simple salad, beans, and a beverage. Works best that way. In the Puerto-Rican style, they call it chuleta can can as it resembles a can -can skirt of a girl. They are an essential part of Puerto Rican culture, which is becoming very popular nowadays.
How to make in Chuletas- in short
Although there are many Chuleta recipes. Today we are going to talk about Puerto-Rican style chuleta fritas. let's get this short.
Ingredients
Pork chops- bone-in
Garlic
White vinegar
Olive oil
Seasoning
Oregano
Cumin
Lime juice
Salt and pepper
Frying oil
How to make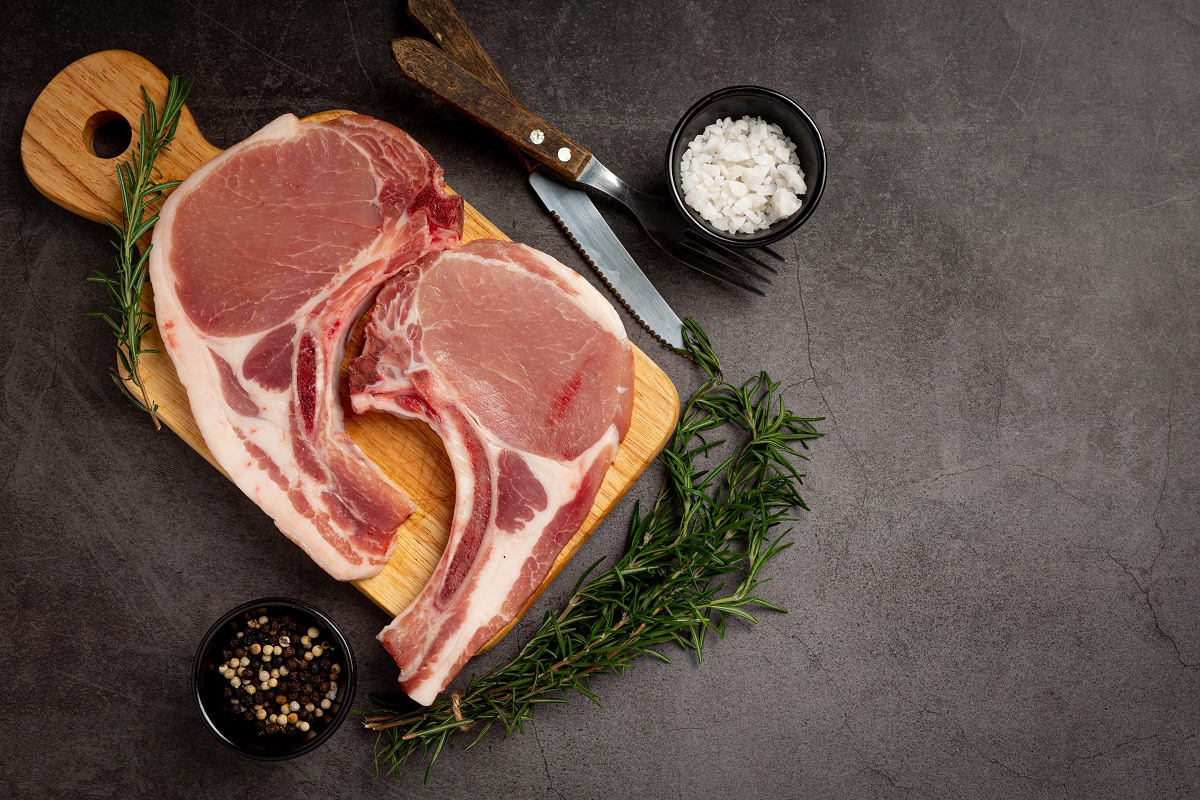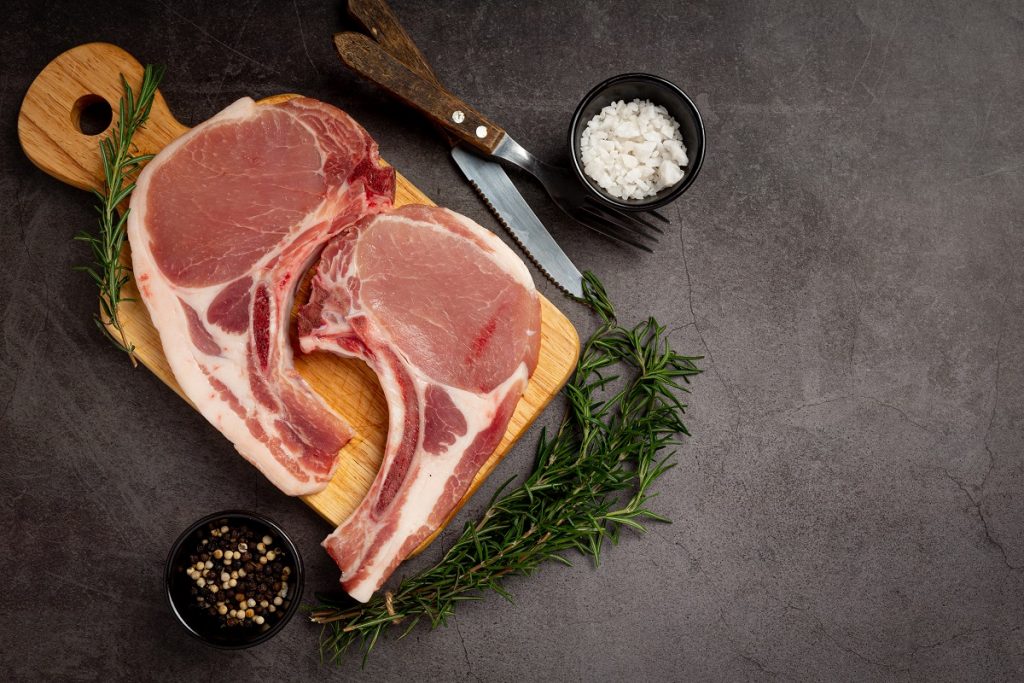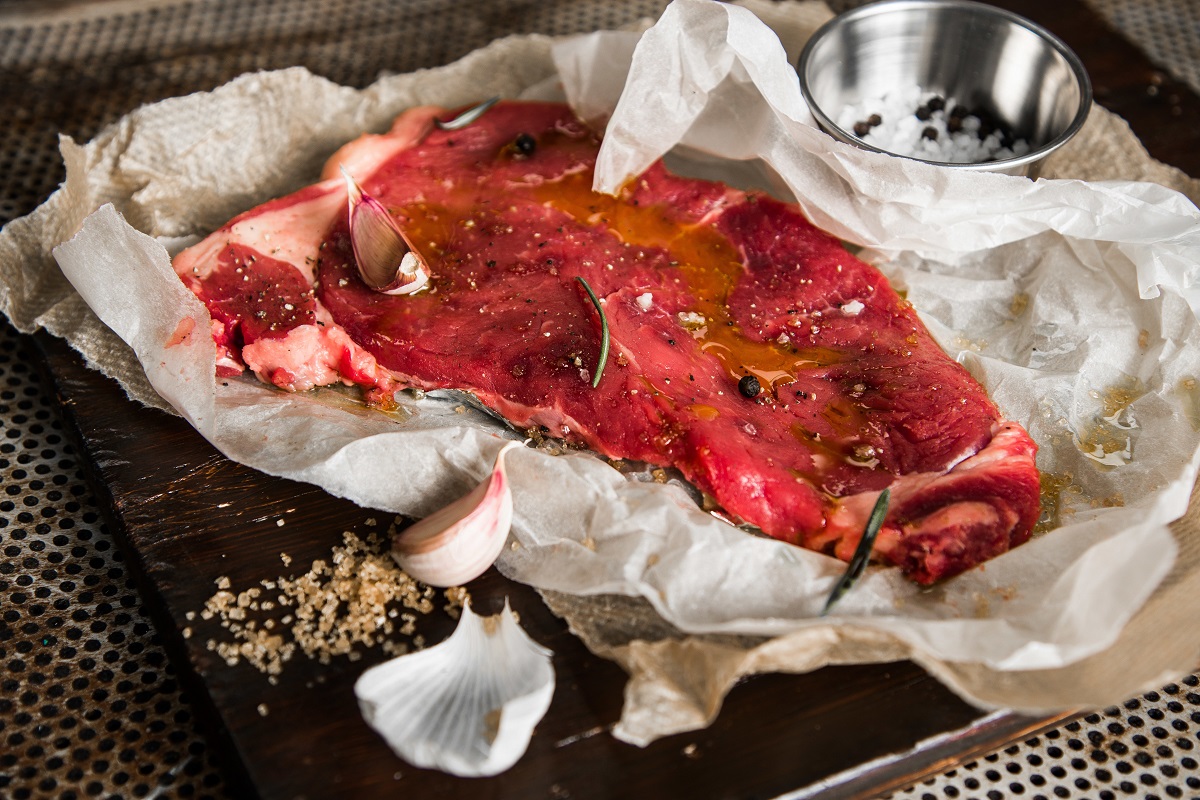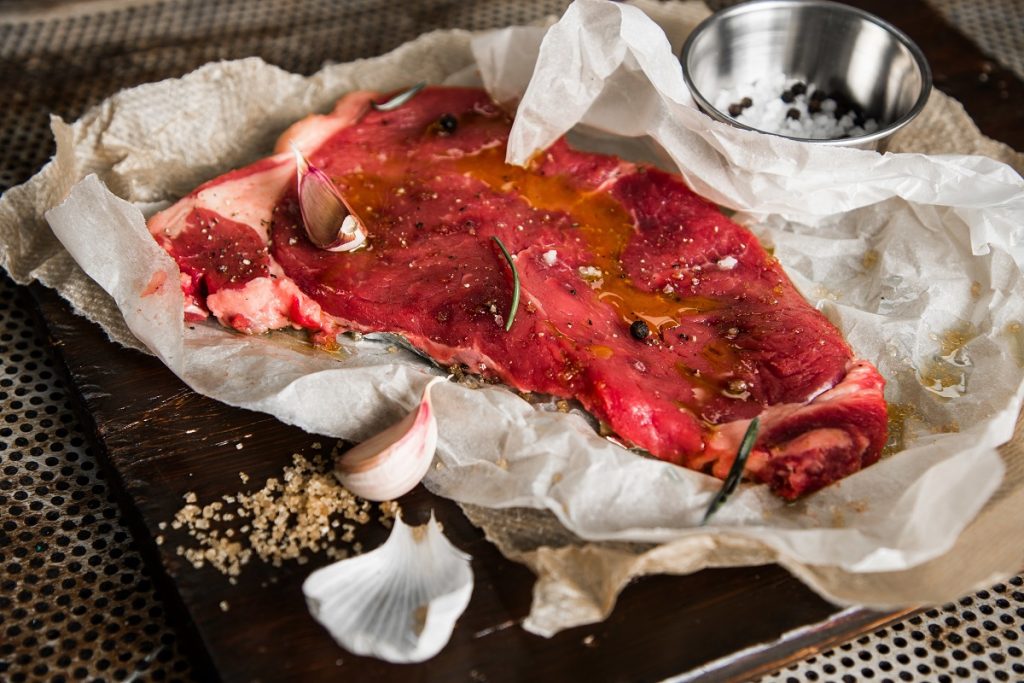 Mix White vinegar, adobo seasoning, olive oil, Lime juice ,vinegar, oregano,Cumin and crushed garlic in a bowl.
season the pork chops well with the mix. Set aside for around 30 minutes for marinating.
Heat the oil in a frying pan until it reaches 350 degrees Fahrenheit and add the pork chop. Fry them on both sides until they get browned.
Then transfer the pork chops to an oven and keep them until they reach 145 degrees Fahrenheit. Set aside for around 3-5 minutes to unleash the unique pork flavors.
Enjoy this recipe on your weeknights or holidays. This is not just a recipe it's a feeling!
Serve chuleta in the best possible way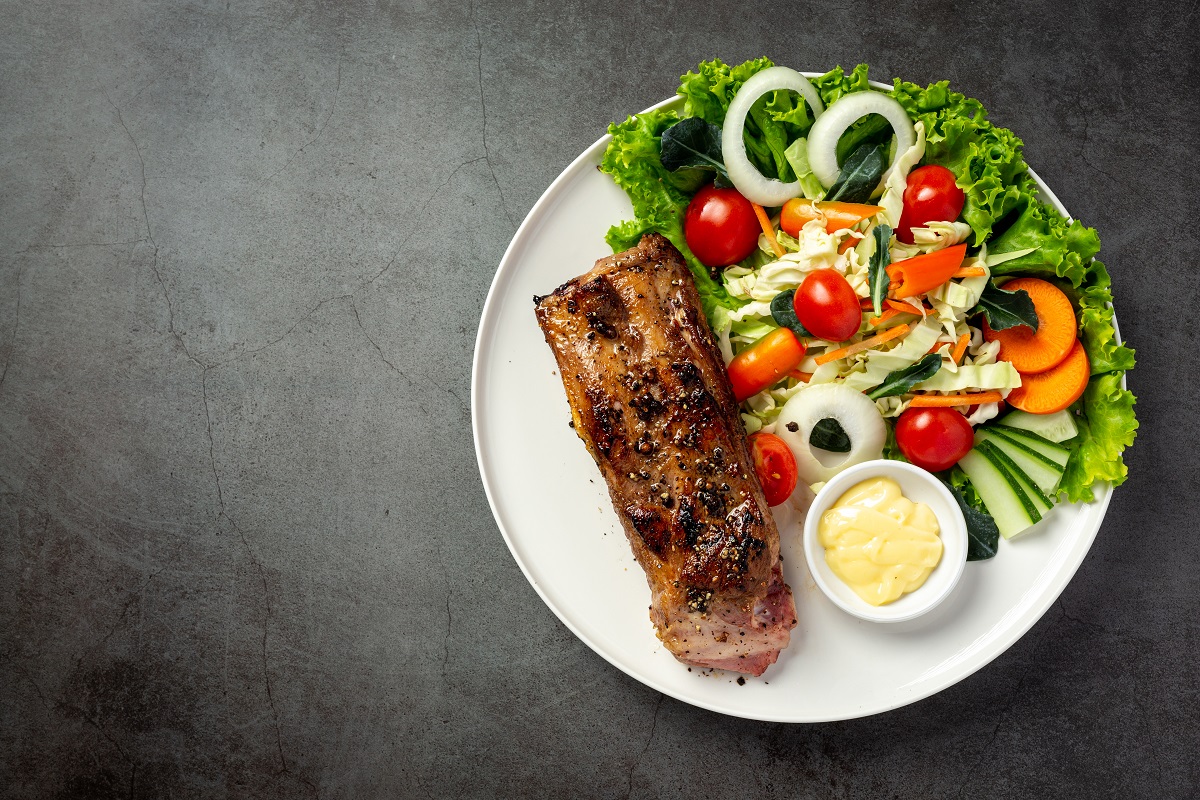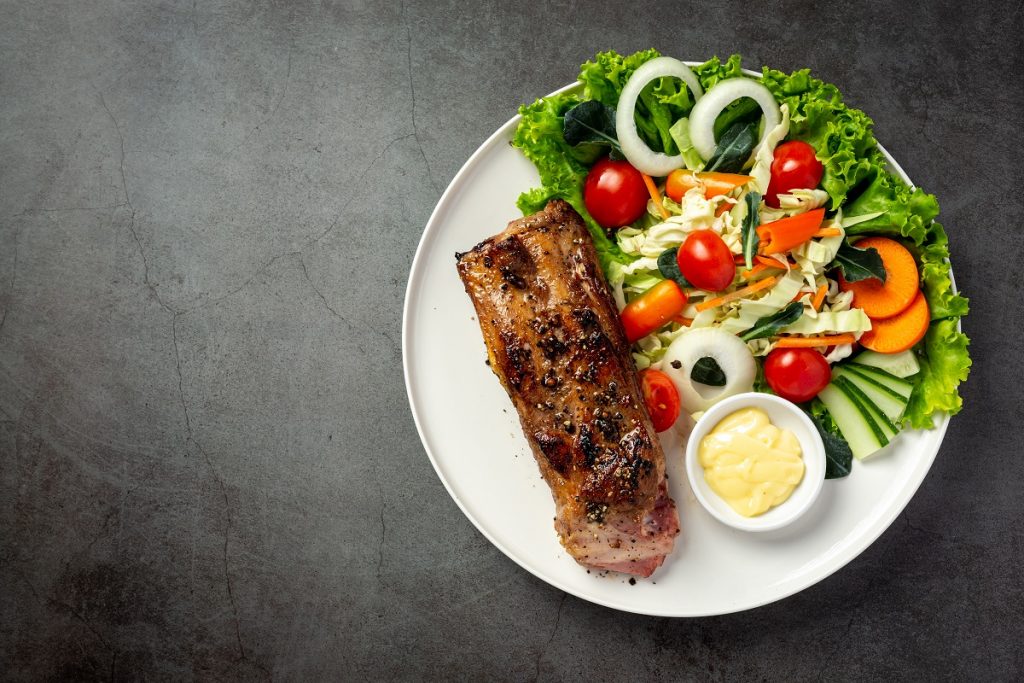 Chuleta fritas are a part of Puerto Rican cuisine. You can easily find many side dishes to serve this. The best match is the white rice. If you don't like white rice, don't worry there are other options as well. Use the following dishes to serve chuleta in a more elegant and delicious way.
Jello Salad
parmesan knots
Olive garden Breadsticks
Cheesy potatoes
seven layer green salad
Rice with pigeon peas
Habichuelas ( Stewed beans with steamed rice)
What can you do for leftover Chuletas?
If there are leftovers, you can keep them in your fridge for 3 days. But not more than that. To warm them up just microwave for 2-3 minutes. Or else Keep them in an oven preheated to 200 degrees Fahrenheit.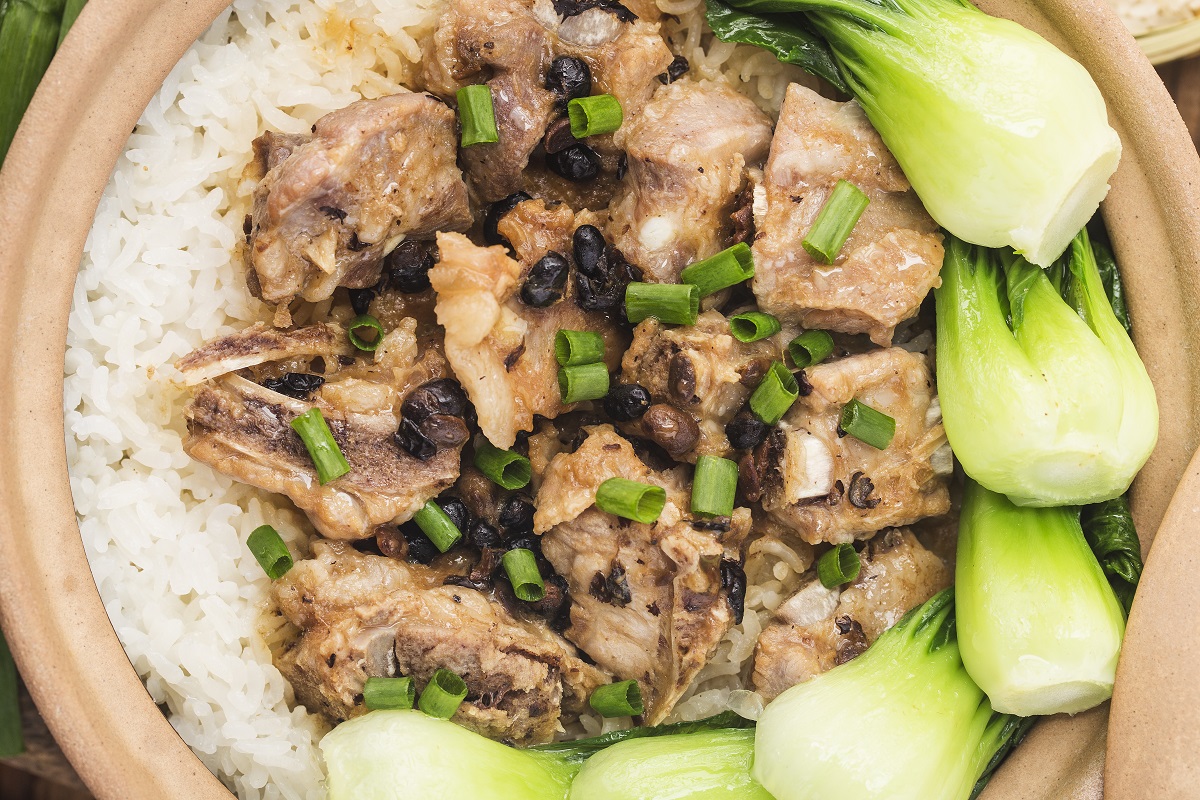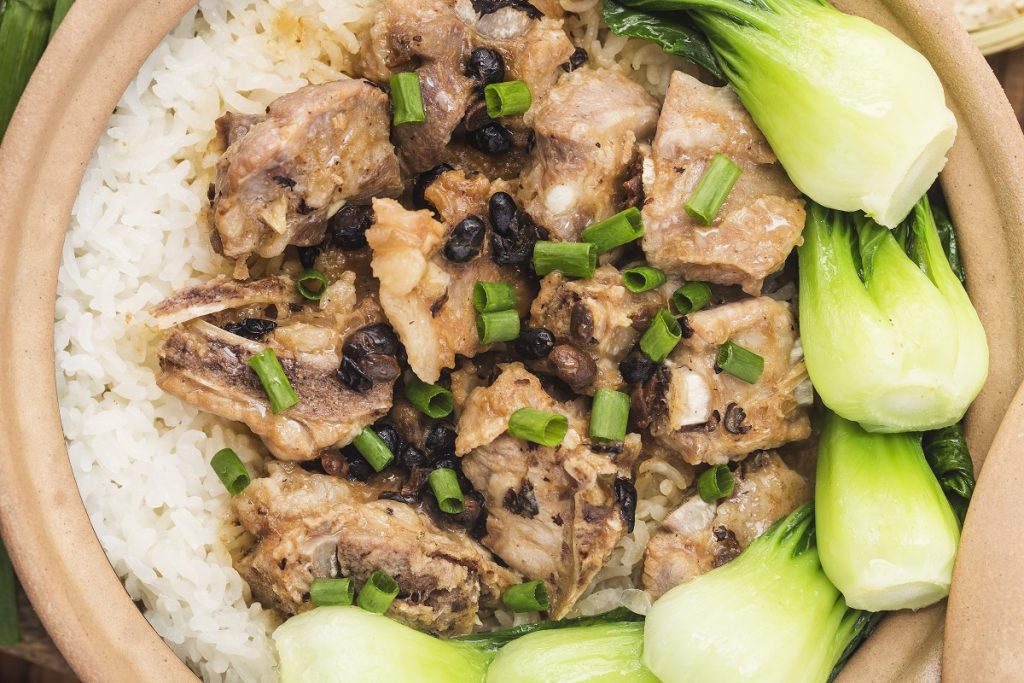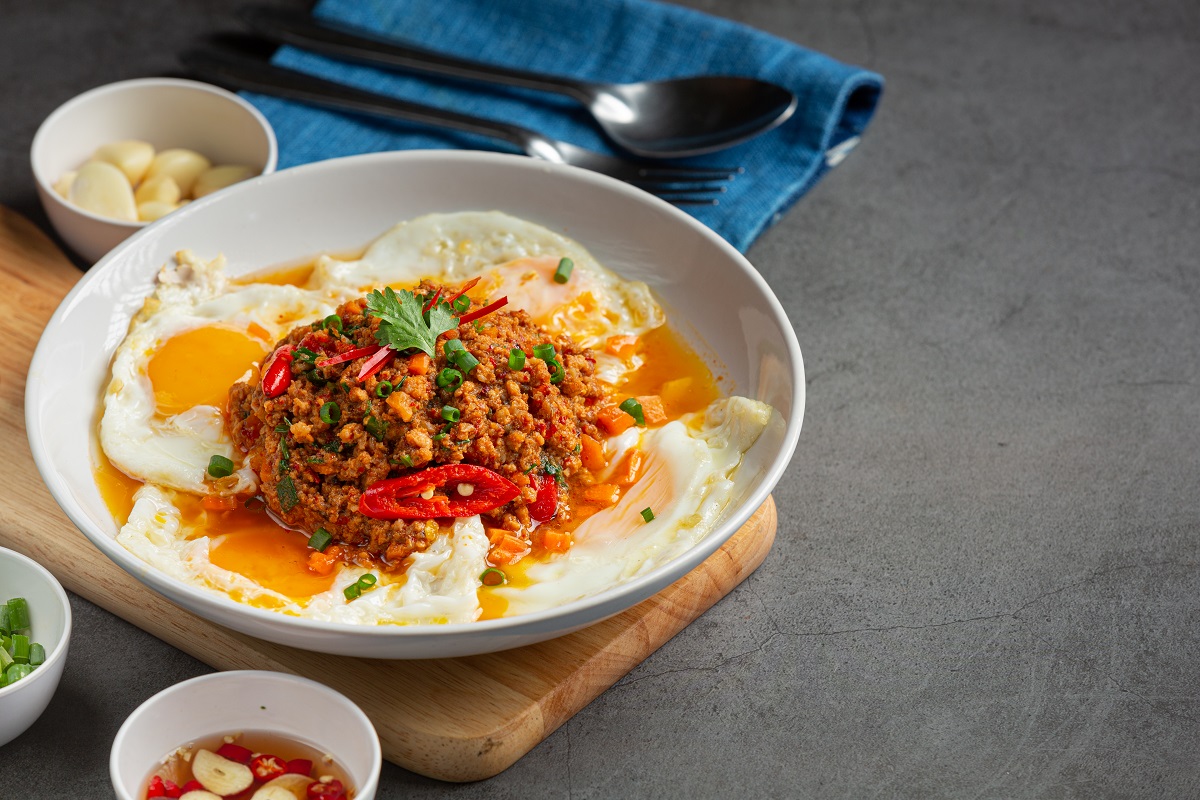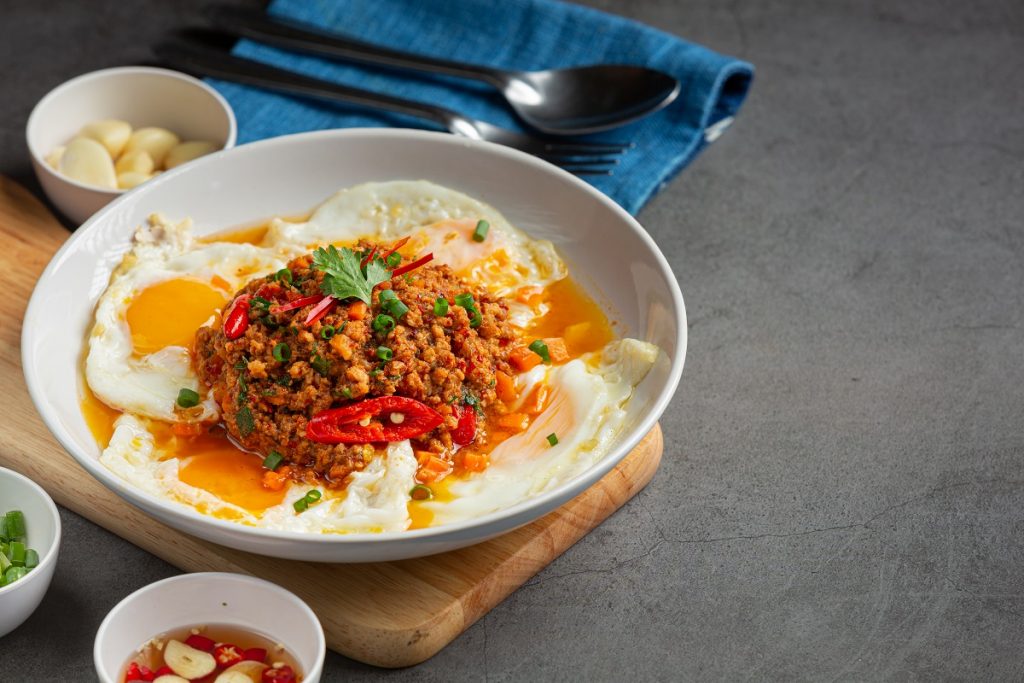 Other methods
You can slice it and use it for pasta, Fried rice, etc.
Mince the pork chops and eat with omelets.
And also dice into small pieces and mix with some vegetables and use in tacos.
Add the slices into egg omelets
Make a batter with eggs, dip the slices in it and fry them. Get crispy pork slices!
What are the other fried pork recipes?
If you are a pork lover, definitely you should know many other ways to eat pork. here are some solutions.
Roasted pork chops
malta pulled pork ( Spicy)
BBQ rubbed pork chops with vegetables
And of course, you can find many other options as well. Now you got enough about chuleta. It's time to go for the exact recipe of Chuleta in detail…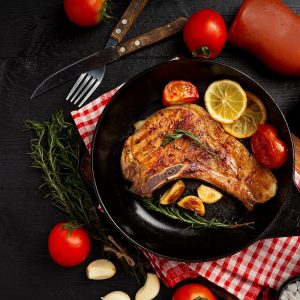 Chuleta frita ( Fried pork chops in Puerto Rican style)
Puerto Rican fried pork chops
Ingredients
1

lb

or 450-500 g of bone-in pork chops (4 chops)

1

tsp

Adobo seasoning

½

tsp

Oregano

½

tsp

Cumin

salt and ground pepper to taste

1

tsp

Vinegar

1

tsp

Limejuice

1

tbsp

Olive oil

⅔

tsp

Sazon

2-3

Chopped garlic cloves

½

cup

Frying oil ( amount based on your preference)
Instructions
In a large bowl mix adobo seasoning, lime juice, cumin ,vinegar, chopped garlic ,oregano and olive oil. Add salt and pepper to taste based on your preference.

Apply the mixture well on both sides of the chops and keep them for marinating overnight or at least 3 hours in the refrigerator (If you want to make it quick see the note).

Keep them in a plastic, covered bag for marinating.Do not use a metallic bowl.

After marination, Take your frying pan and add some frying oil (See the note). Allow it to heat .

Then take the seasoned chops, and fry them for 4-5 minutes on each side ,until the internal temperature reaches 145°F.( for more healthy options see the note)

Once you get the desired internal temperature and brown color ,stop frying. keep them in a preheated oven for a while.

After that keep the pork chops at room temperature for 2-3 minutes

Finally, it's ready now! serve the chuleta with suitable side dish combinations.
Notes
Add 2-3 chops to the pan at one time
Remember to dry the chops with a dry cloth before adding the marinade. This will improve the flavor absorption
Coat the marinade well around the chuletas for best flavor
Do not fry the pork chops for a longer period. Overcooking destroys the desired taste and texture
If you want more spiciness, add chili powder and spice powders as optional ingredients. You can chilli flakes too.
For frying oils, you can use canola oil/ sunflower oil/ virgin coconut oil/olive oil. For a more healthy option, go for olive oil.
If you have a fat-restricted diet, rather than frying them directly, you can only use the preheated oven. Preheat the oven to 400 degrees Fahrenheit.Line the baking dish with aluminum foil. Keep the pork chops in the baking dish and place them in the oven. Bake the chops for 7-8 minutes and flip the sides and bake for another 5-6 minutes. After getting the 145 degrees Fahrenheit internal temperature and desired texture and brown color it's done.
Nutrition Facts for chuleta frita
Per one serving ( one pork chop)
Calories
430kcal
Carbs
35.6g
Proteins
42.6g
Fat
35.6g
Saturated fat
7.3g
Cholesterol
200.7mg
Macro nutrition composition
Sodium
998.7mg
Potassium
581.1 mg
Dietary fiber
2.4g
Sugars
2.8g
Micronutrition composition
Final Thoughts
Try this recipe to share a delicious meal with your loved ones! Enjoy this recipe and don't forget to leave the comments. Improve the recipe with your creative ideas. Try different marinade mixtures and ingredients and share those experiences too!