Need a bit of booze that'll warm you right up? Here's how to make coffee nudge, plus some nutrition info and cool history!
What is a coffee nudge?
Coffee nudge is a member of the same family of fiery spirits as Spanish coffee, Kioki coffee, to the point that some dives use the names interchangeably. If you know your way around a bar, you'll know that coffee nudge is best enjoyed in cold weather—this drink will warm you up right from the inside!
Essentially, coffee nudge is a bit of booze splashed into a mug of coffee.
This isn't exactly a novel idea. The Irish have their "Irish tea", which is a rousing blend of Irish whiskey, coffee, sugar, and cream); the Italians toss back Caffè Corretto; and the Spanish, as we've mentioned, reach for a boozy cuppa called Carajillo.
But what exactly is a coffee nudge?
Breaking it down, it's coffee plus brandy plus a coffee-infused liqueur.
Let's talk about that last ingredient.
Most recipes online tell you to use Kahlua as the coffee liqueur. We do too, with good reason.
What is Kahlua?
Kahlua is a coffee liqueur from Mexico. The brand was first bottled in 1936 by a Mexican gentleman going by the name of Pedro Domecq.
The avant-garde alcoholist brewed Kahlua to have a full-bodied, rich, and sweet flavor. You can definitely taste the coffee on it, along with hints of vanilla and caramel.
As for what goes into the vats—the main ingredients of Kahlua are rum, sugar, and 100% arabica coffee. What comes out is a booze with 20% alcohol content. But that used to be much higher. Before 2004, Kahlua contained 26.5% alcohol.
So that's the educational part of this article. If you feel a chill in the air, here's how to make coffee nudge in just 11 minutes.
How to make coffee nudge?
Fortunately, you don't need a lot to make coffee nudge—both in terms of ingredients and in terms of time.
This recipe should take you only about 11 minutes (1 minute prep + 10 minutes mixing). In these proportions, this recipe will yield 8 servings.
Ingredients
8 cups hot brewed coffee
8 fluid ounces coffee-flavored liqueur
8 fluid ounces brandy
4 fluid ounces creme de cacao
2 cups whipped cream, garnish
2 tablespoons chocolate sprinkles
Preparation
In the bottom of 8 coffee mugs, pour 1 ounce of each coffee liqueur and brandy.
Pour in 1/2 ounce each creme de cacao.
Fill each cup with hot coffee and garnish with a dollop of whipped cream and chocolate sprinkles.
Cheers!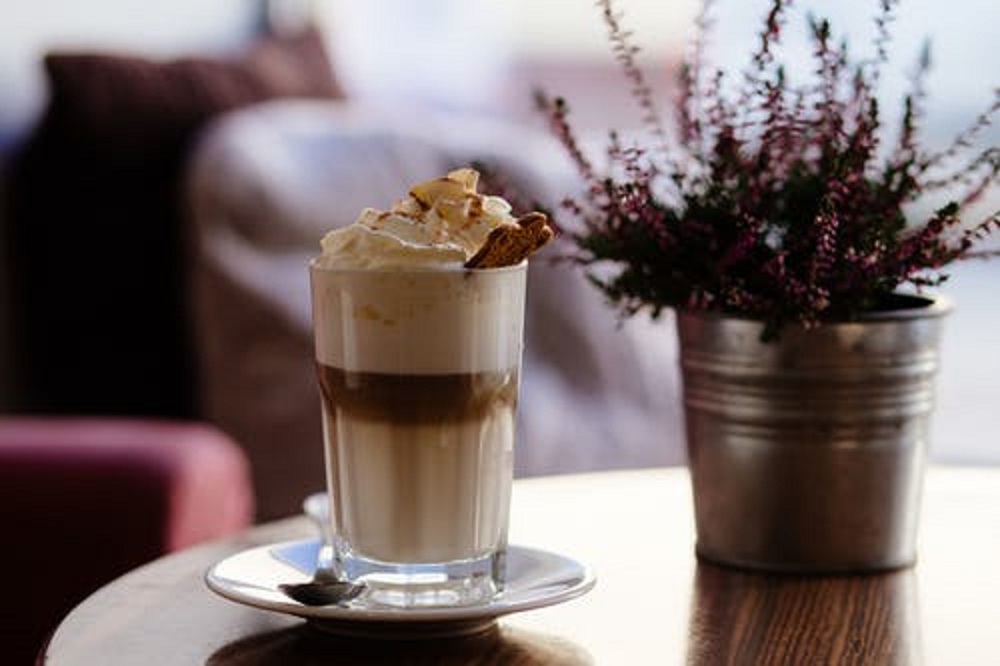 Remember—a coffee nudge is best enjoyed when it's cold out. Don't forget a warm sweater and some great conversation!
Final thoughts
Some people like their coffee mild; others like it strong. For people who fall into the second category, here's a strong cup of coffee. Not conventionally strong, mind you. But definitely strong on the alcohol front!
Ever holed up in the winter with a coffee nudge in your hands? Let us know down below.