From the scenic beauty of the Great Smoky Mountains, the quaint architecture, and the many exciting activities around town, a vacation to Gatlinburg is bound to be one of the best experiences of your life. If you're in Gatlinburg or are planning a trip down there soon, the one thing you absolutely cannot miss out on is the fantastic Southern cuisine.
Due to its location in Eastern Tennessee, the culture of Gatlinburg is a blend of the Mid-East and the Great South. That means you experience the best of both worlds while staying in Gatlinburg. The diverse culinary scene of Gatlinburg has something for everyone. So, dining out on weekends is a must while you're in town. If you need more convincing reasons, check out the pointers below to know why you must eat out on weekends in Gatlinburg, especially if you are on vacation.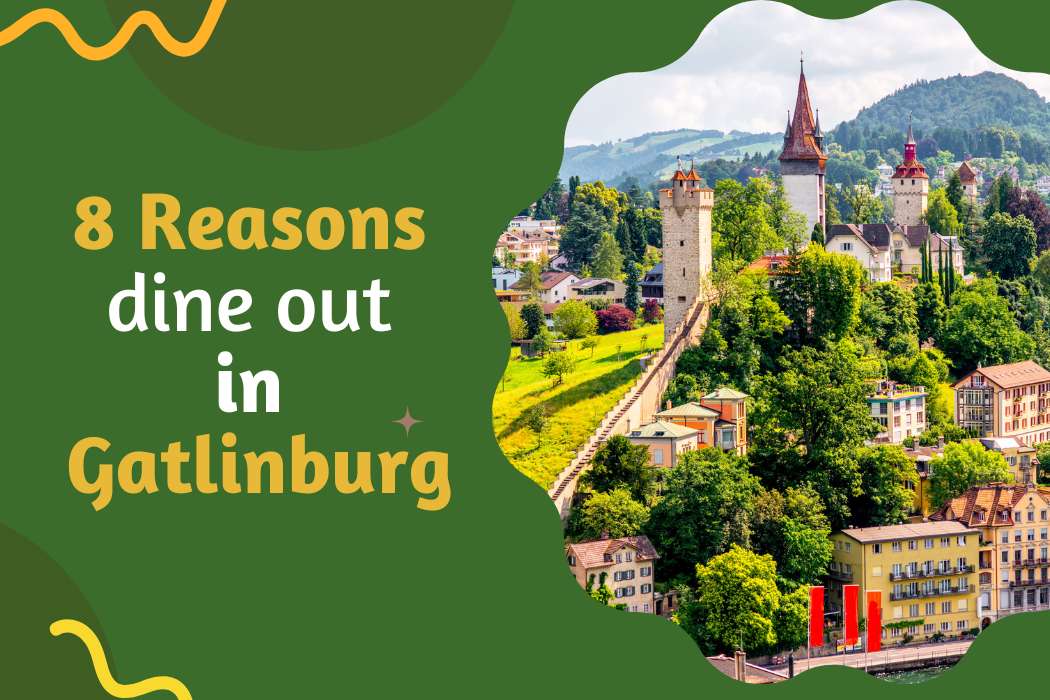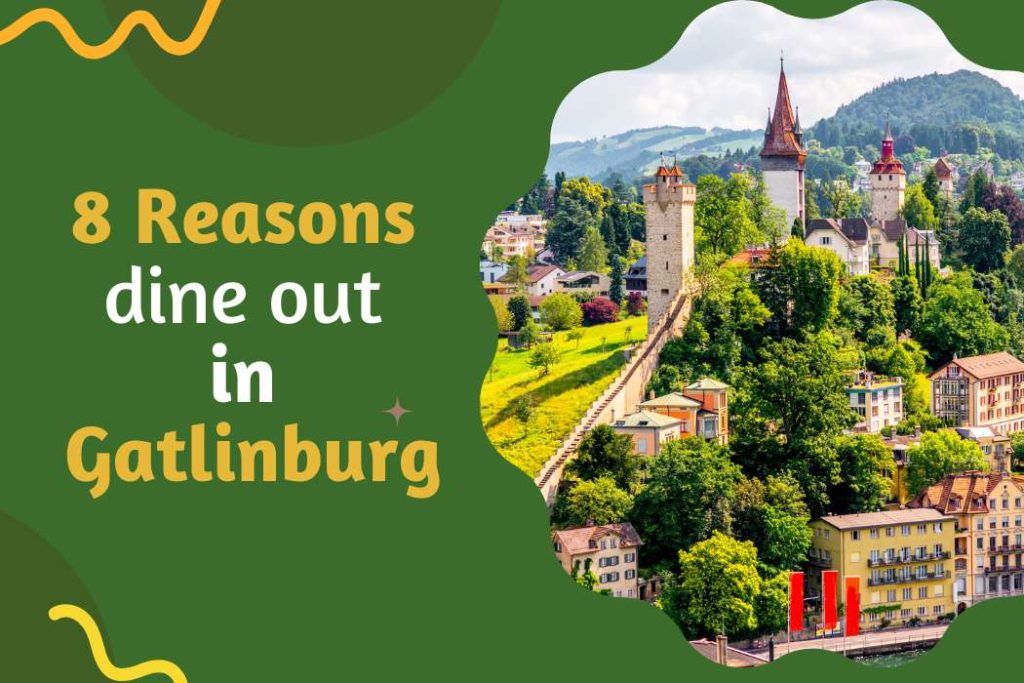 If you're on vacation, you're mostly stuck eating overpriced hotel meals and easy-to-carry street food. Why not take the weekend to take a break and dine out? You can relax, have a sit-down meal with your family or friends, and truly experience what Gatlinburg is like for locals. Plus, this is the perfect way to experience the infamous Southern hospitality.
There are many restaurants in Gatlinburg TN, and you can take your pick from anywhere between a rustic lodge that provides the true taste of the Great Smokies and a niche café full of dainty Southern delights. Either way, you'll be trying something new.
One of the best parts about traveling is meeting new people and learning their stories. Coming across locals and speaking to them about the town's culture, traditions, and history is especially exciting. What better place to meet locals than at a local restaurant? Residents generally pick weekends to dine out, so eating on a Saturday or Sunday will allow you to meet many new people, each with their own story.
Therefore, just earing out on the weekend may lead to an unforgettable experience that leaves you with new and lasting friendships.
Observing a city's food scene is the best way to take it all in. The culture, the cuisine, and the people all come together at restaurants to provide visitors with an all-around experience. If you're on vacation, going out for brunch or dinner on the weekend will help you see the city in its natural state like a local. All else aside, this will be a nice break from being a tourist.
For the best experience, we recommend heading down to Parkway. With numerous options and the rush of locals and tourists, you will find what you're looking for there.
If you're on vacation and traveling in a group, the stress of group traveling is an entirely separate subject. However, no two opinions exist that planning and managing food for groups is a hassle. You can escape that hassle by eating out on the weekend and letting the waiting staff do everything.
Since many tourists visit Gatlinburg, most restaurants are designed to accommodate large groups easily. However, make sure you call ahead and make a reservation since weekends can be quite busy.
Live Entertainment Options
Gatlinburg and its surrounding cities have fun dining options with live entertainment. One such dining plus entertainment options include dinner shows. These shows include immersive live performances that you can enjoy while having a hearty Southern meal. Good food and laughter make for a fantastic combination, and a dinner show promises both.
As an Eastern Tennessee specialty, you cannot miss out on this activity. So why not book your seats for a dinner show? A dinner show could be a great option to spend a weekend with family or friends.
A nice dinner with your family or friends will be the perfect chance to make memories you can cherish later on. If you are a tourist in Gatlinburg, you're bound to be dressed for comfort at most times. The exhaustion that comes on your face after a whole day of exploring the city and indulging in thrilling activities is apparent, especially in pictures.
By planning a formal dinner, you and your group can play dress up for a night and record the best vacation moments to look back at later.
Eating out is a treat, a form of self-care. You can relax and sit back, picking your favorite food from a menu while the restaurant staff waits on you. A dine-out experience can be truly relaxing and stress-relieving for many people. Eating out may be the perfect way to recover if you feel like you've been too busy on this vacation.
Bonus tip: If you pick a fancy place, you can get the additional pampering to feel with the little add-ons like the finger bowl at the meal's start and the little mouth fresheners they leave on your table at the end.
Being away from home often leads to unusual cravings. For instance, New Yorkers claim to crave Everything Bagels and Deli Sandwiches whenever they leave town. It's natural to miss the food back home if you are on vacation. So why not give in to those cravings and find a restaurant this weekend that serves what you need? Restaurants and roadside eateries cover almost every cuisine, so you won't have trouble finding your favorite food.
You may think your cravings can wait until you get home, but trust us, the longer you wait, the more difficult it will be to resist. By fulfilling your cravings, you can get food out of your mind and focus more on your planned activities.
Conclusion
Who doesn't love eating out? We know we do; if you're in Gatlinburg, we guarantee you will too. So, do yourself a favor, find a restaurant that serves your favorite food and offers a beautiful ambiance, and make your reservations right now. You can even look for restaurants and cafes with an outdoor dining area to enjoy the scenic views of the surrounding areas. Remember, getting a seat in Gatlinburg restaurants on weekends is tough, so booking in advance is only sensible.