What is Four Horsemen shot?
Are you a damn Whiskey lover? And on the puzzle, what to choose out of your favorite Whisky brands? If so, you can come across a Cocktail. Have you ever been through the delight of Four Horsemen Shot? If not, never miss the one-shot fantasy. Undoubtedly, this is a superb drink to prove your masculinity. Hey, if you jump back to the title, there are 4J Cheers. Right…!! All the names are starting with the letter 'J'. The drink includes the following four exclusive whiskies,
Jim Beam (Bourbon Whiskey)
Jack Daniels (Tennessee Whiskey)
Johnnie Walker (Scotch Whiskey)
John Jameson (Irish Whiskey)
In this article let's have a look into the
origin
original recipe of Four Horsemen shot
twisting recipes between Jameson and Jose Cuervo
furthermore, variations of Four Horsemen
flaming Four Horsemen
strength of the shot
reason for such a name and
some tips to ponder before your choice.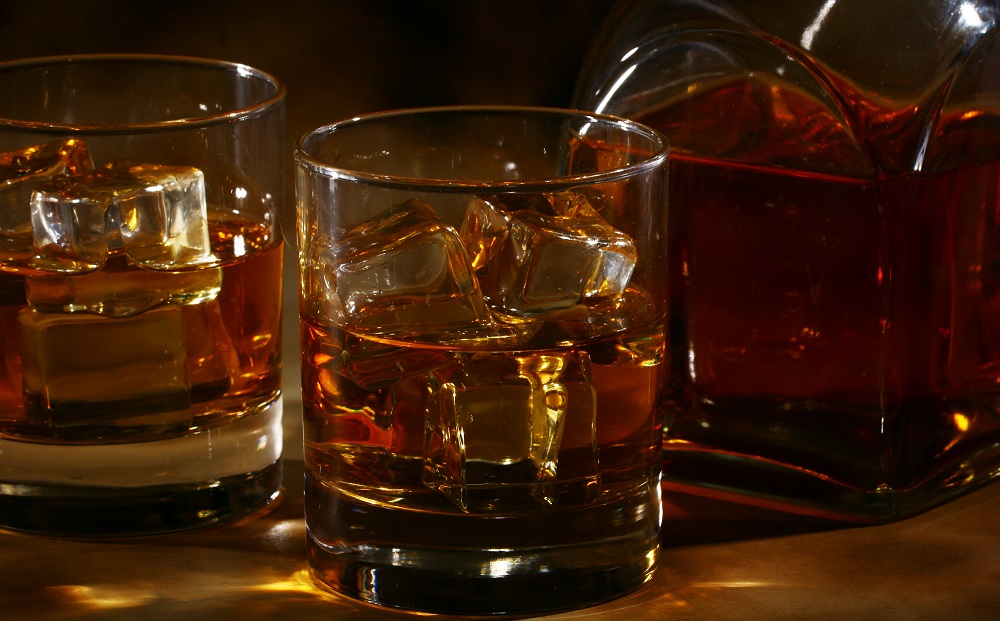 Firstly, let's have a look at the origin of the drink.
The origin of the Four Horsemen Shot
Have you played that game on your smartphone where there is a wide range of alcohol and you ask the bartender to mix up some chosen spirits and taste it? This may be the birth of the Four Horsemen. However, no exact creator is known up to now [1]. Secondly, let's see how to make the original Four Horsemen shot.
How to make the original Four Horsemen Shot?
Just open up the bottles, pour, shake and enjoy. Easy peasy lemon squeezy.
Ingredients:
Jim Beam, Jack Daniels, Johnnie Walker, and John Jameson
Preparation:
Pour equal portions from each into a shot glass and shake gently [1][2][3].
You would try ¼ Oz or ½ Oz or ¾ Oz portions from each as you prefer, to make it perfect [4][5].
Finally, you can serve direct without dilution and no ice added to get the massive fantasy.
Finally, now it is over…!! Be sure enough to never spoil the delight of Four Horsemen Shot.
Do you necessarily have a shaker?
It's quite up to you. It doesn't alter the strength either by shaking or not [1].
Hey, did you catch that on your search? In addition to the above recipe, there are some other recipes of the original Four Horsemen shot that twist between Jameson and Jose Cuervo.
John Jameson vs. Jose Cuervo
What is really there? It all depends on your preference indeed. In which tone do you prefer the cocktail? An original Four Horsemen or Four Horsemen with a Mexican tone? If you prefer the reality, go on with Jameson. Indeed, if you prefer Mexican tone, go on with Jose Cuervo which is a golden tequila. But, it would not be everyone's cup of tea.
Now, it seems like you may love to know some other twists of Four Horsemen-style shots. Am I right? Yes, there are a few others [1][5]. Ask your bartender for more…!!
Four Horsemen Shot Variations; Add-ons for Three Wise Men Shot
It should be noted that all the three culprits, Jim, Jack, and Johnnie remain persistent for the following variations. They are known as "Three wise Men". Names alternate with the add-ons.
Four Horsemen and Hell Follows – Let in the above four of the original recipe with Everclear
Four Horsemen on a Mexican trail – Add Jose Cuervo instead of Jameson
Four Horsemen Go to Hell – Do add Bacardi 151 as the last shot
Four Horsemen Go Hunting – Go also with Wild Turkey
Four Horsemen meet a sailor in the Gulf of Mexico – Enjoy with additional Sailor Jerry and Jose Cuervo
Four Horsemen Go to Sea – Chill with added Captain Morgan
Four Horsemen in a boat – Let in Jose Cuervo and Grand Marnier
You just have to pour up all spirits in equal portions, shake gently and gulp down directly.
How nice it would be to glaze your chilling eve along with flaming liquors. That sounds great…!! Right?
Flaming Four Horsemen Shot
You can light up your chilling eve with Flaming Four Horsemen shots. Pour the spirits separately into shot glasses and top up them with a flaming spirit like Everclear or Bacardi 151 [1]. Row up your four glasses and light up at one end. Enjoy the flaming glaze…!!
Are you a tipsy or hardcore drunker? Let's get an idea on strength of the Four Horsemen Shot.
How manly the Four Horsemen drink is?
Absolutely, it is hard to get on for a definite answer. However, Four Horsemen is one out of hard and manly alcohols. But not the top. Undoubtedly, you all may aware of whiskey as hard liquor. Four Horsemen is a mix-up cocktail of four such hard liquors. Obviously, it would be amazing if it is not one out of the manliest drinks [1].
Don't you feel like all the fours are coming together as Four Horsemen of the Apocalypse? Yes, indeed. Why is the drink called so? Below is the answer with some tips to ponder before making your choice.
Four Horsemen of the Apocalypse
The Four Horsemen of the Apocalypse; a collective harbinger of doom, clearly gives a similar insight on "Four Horsemen Shot" too. Importantly, it would be better if you could re-consider before chilling or having more than a one-shot. It should be noted especially by those with low alcohol tolerance levels who may end up the night following a massive hangover [1].
Final words
Unquestionably, the Four Horsemen Shot is an easy-to-prepared drink. It is important to re-consider your alcohol tolerance if you are taking more than a shot of Four Horsemen. The original cocktail goes with the Three Wise Men and the fourth alternate between Jameson or Jose Cuervo. Moreover, there are several variations of Four Horsemen. However, it is noteworthy to consume alcohol in moderation.