Are you a fan of Parks and Recreation? If so, you might have asked yourself this question: "what is a German Muffin?" While fans of the show are still baffled, we have the answer. Not just that, but we'll show you how to make delicious German muffins right at home.
What is a German Muffin?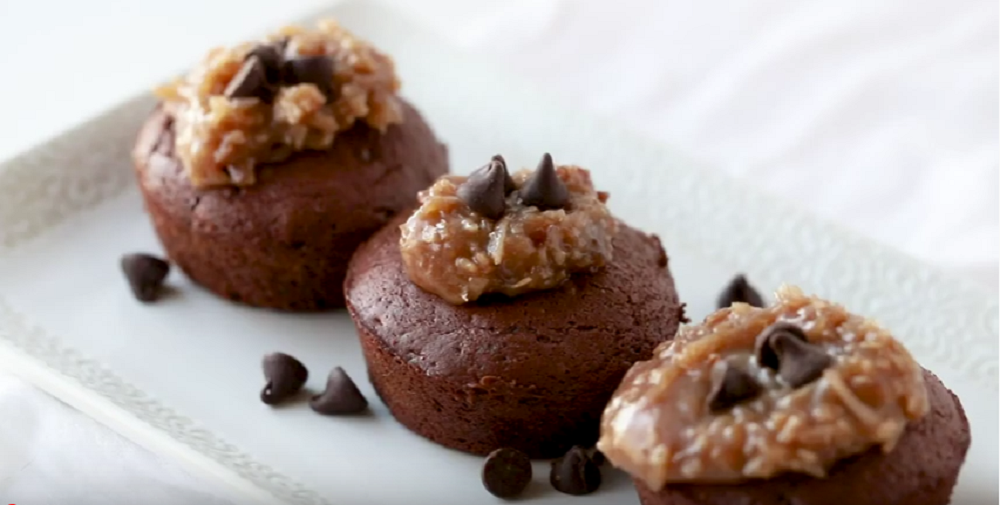 Sadly, the internet's opinion is divided.
All the sources we looked at agree that yes, at least it's a muffin. That is, it's an individual-sized baked product. You can play around with this basic formula. For example, you have muffins that are a sort of part-raised flat-bread that is baked and then cooked on a griddle. Or you have the more popular molded sweetbread variant that looks like a cupcake.
But what about the other half of the equation? What's up with the "German" part?
We rooted around the internet for an answer. A Reddit user had this to say: It's fine meatloaf (Leberkäse or Fleischkäse) inside a Berlin-style doughnut (filled with jam and topped with granulated sugar). Sounds fancy—and German!
That same Redditor goes on to add that if you want to make a German muffin, you can get away with simply using a yeast-based dough, filling it with jam, and topping it with sugar.
That's quite a few answers to one question. That's why we picked one particular recipe we think would be simple, delicious, and check most if not all the boxes that make up a German muffin.
How to make German muffins
Now we'll be listing the ingredients and instructions on how to make German muffins at home.
Ingredients
Butter – ¾ cup
Sugar – ½ cup
Eggs – 2
Rum – 1 tablespoon
Vanilla – 1 teaspoon
Milk – 3 tablespoons
Cinnamon – ½ teaspoon
Baking powder – 2 teaspoons
All-purpose flour – 2 ¼ cups
Ground almonds – ¼ cup
Grated orange rind – 1 tablespoon
Raisins – ¼ cup (optional)
In addition to these, you'll need one large mixing bowl, one medium mixing bowl, greased muffin tins, and an oven.
Preparation instructions
Preheat your oven to 190°C (375°F).
Combine butter and sugar in a large mixing bowl. Beat in eggs, rum, vanilla, and milk.
Mix cinnamon, baking powder, and flour in a medium bowl.
Add the flour mixture to the butter mixture. Gently mix in almonds, orange rind, and raisins.
Pour the batter into your greased muffin tins, filling each halfway.
Bake in your preheated oven for 25-30 minutes until nicely browned.
Serve warm!
Final thoughts.
So that's a German muffin. Here's a fun tea-time idea: serve your friends or family this delicious baked goodie, and ask them two things. First, can they guess what it's called? And second, can they guess what's in it? It'll be a challenge, but a tasty one!
Let us know in the comments how your batch of German muffins turns out, and check out WizFoodz for more scrumptious recipes you can make at home.