In the simplest words, Manapua is the Hawaii version of char siu bao. Which means it is a big soft and fluffy bun filled with char siu. This bun can be either baked or steamed where the steamed one is the traditional type. What is char siu? it's a Chinese roast pork dish marinated with savory and sweet sauce.
It has a saucy, salty, and sweet unique flavor. Usually, you can serve them in strips. Or else you can dice them into small pieces so that you can easily stuff them into the dough. The marinade used here consists of spice mixtures, salt(Hawaiin), sugar, oyster sauce, honey, and red food colorants. They can facilitate the flavor profiles significantly.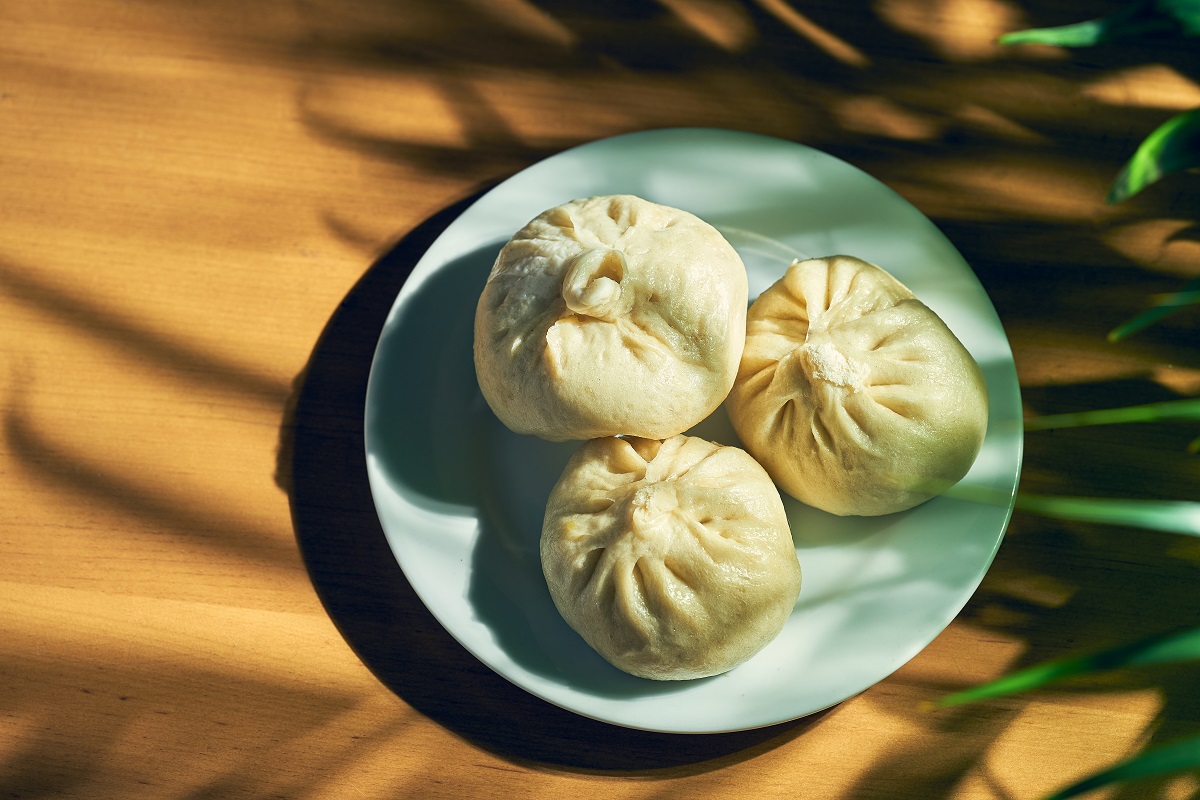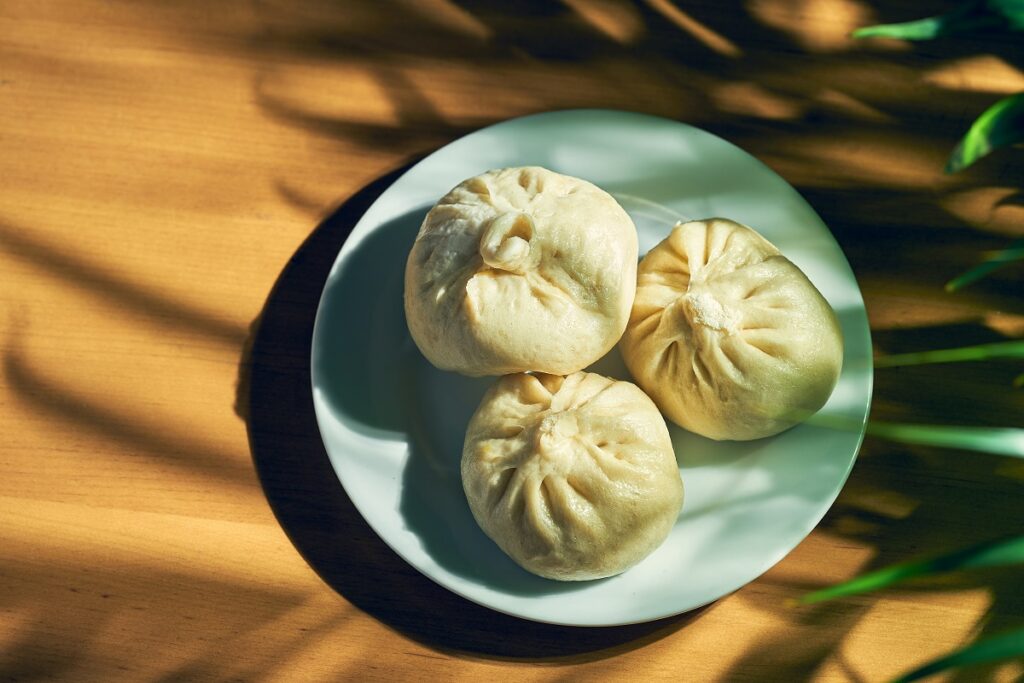 What does the word "Manapua" mean?
As we mentioned earlier it is a Hawaii word that is generated from two words. Mea ʻono pua and Mauna puaa which means "Delicious pork" and "mountain of pork" respectively.
What are the types of fillings?
If you wanna eat manapua with your friends, the experts definitely ask for different flavors. That is because they know there are many possibilities for this food!!. You can try different flavors with different fillings. What are these options? Here we are talking only about two main types,
You can choose the type of filling you wanna taste based on your taste preference.
Sweet Manapua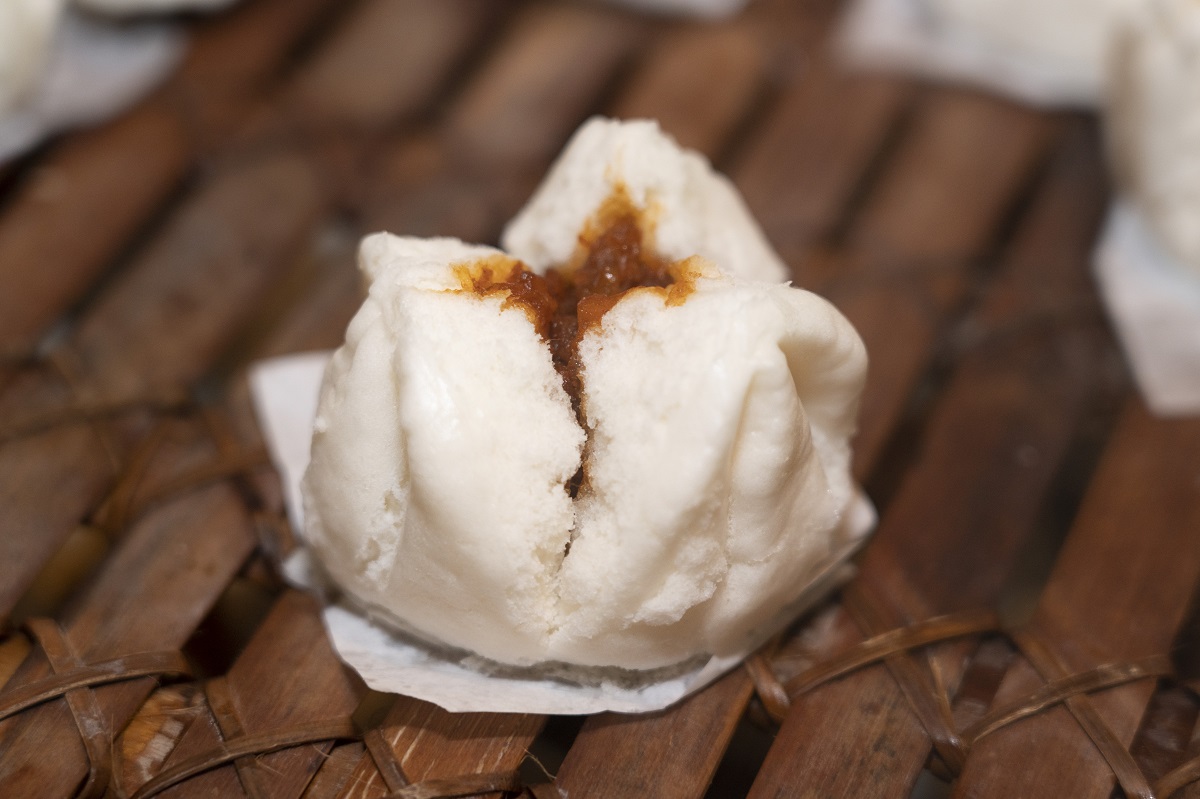 If you prefer more sweet flavor notes rather than savory ones, then you can go for sweet fillings. Here are some examples.
Sweet coconut filling – try and get a unique sweetness with the fibrouness in it
Black sugar
Okinawan Sweet potato- This has a creamy sweetness which makes it suitable for both savory and sweet dishes.
Red bean paste – This is also a classic filling
Savory Manapua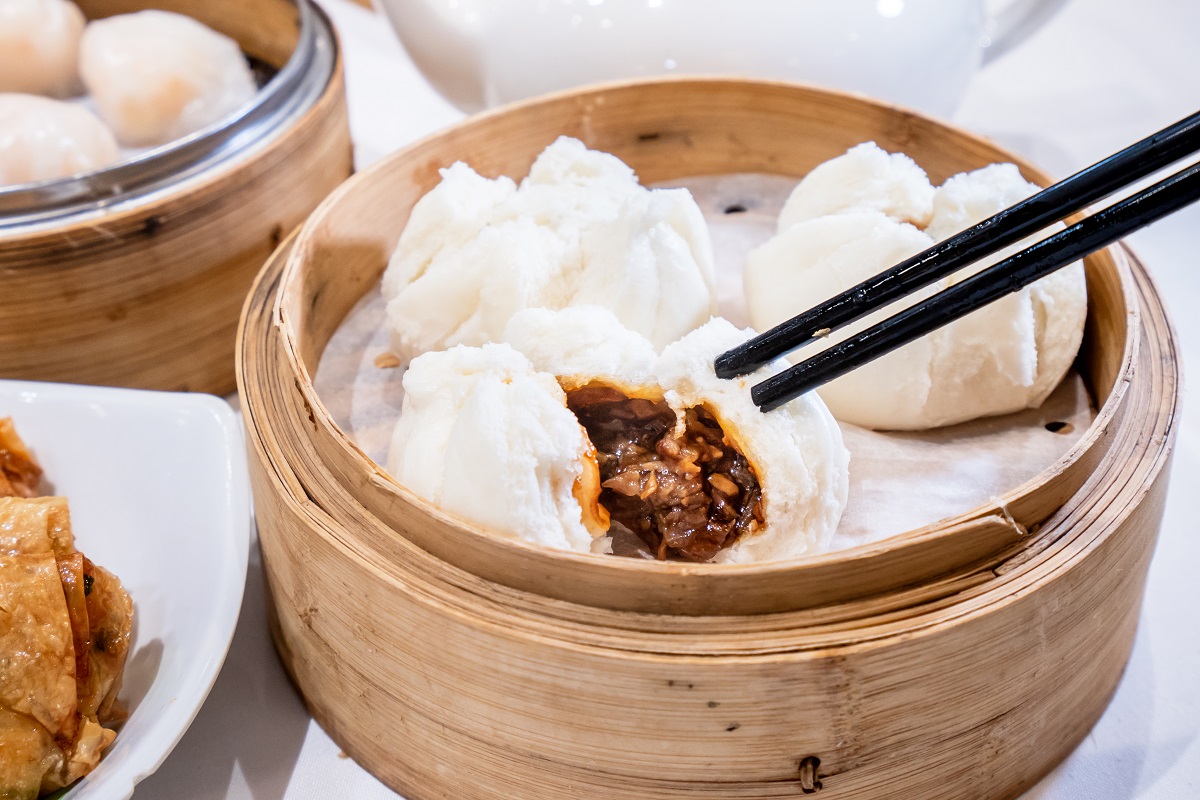 Savory filling is the most popular one in manapua. The classic filling is the char-siu.In addition to char-siu, there are other options as well.
Spicy curry chicken – Not only manapua, curry chicken works best for many other buns . In here the buns belong to a hawaii version
Chinese Sausage (Lap Cheung)
Savory flavored duck legs- this will give a different taste profile
Portuguese sausage – This is a filling you can use for any bun ,not only traditional ones but for the novel ones too.
Hot dogs
Kalua pork – This is a underground cooked and shredded meat which is used in most hawaii recipes. Therefore this is a perfect savory filling for manapua.
Not only meat products ,we can also prepare vegetables mixes for savory filling ( carrots, cabbages ,onion and mushrooms)
Manapua versus Bao
As we discussed earlier Manapua is the Hawaii version of the Chinese char siu bao, a popular dish. In the plantation era, char siu bao was introduced from China to Hawaii in the 1800s. Unlike char siu bao in China,
Differences
These buns were supersized compared to char siu bao
The filling was rather sweeter
In manapua , the closure side -down, while in char siu bao,closure side- up
For the manapua dough some manufacturers use sesame oil and baking powder, but for the bao they are not used.
Similarities
Rather than contrasts you can find much more similarities between these two.
Both are served in the baked and steamed state.
You can enjoy them both with sweet and savory fillings.
For a soft fluffy dough , bao and manapua needs yeast.
What is Manapua man?
It is difficult to say the exact origin of the word manapua man. Some say that it came from Chinese laborers from Hawaii during its era of the sugar plantation. After completing the assigned contracts, these men worked in restaurants, and shops. To increase the sales and also to earn an extra income they sold cans full of manapua on their shoulders in neighborhood areas.
Some other experts on Hawaiian culture state that this word refers to traveling salesmen with hybrid culinary. They not only sell manapua but other foods as well. Unlike the old manapua men modern ones travel with their trucks mostly. In addition to fresh manapua( pork hash, full moon), He or she sells snacks cool drinks, candies as well. simply they sell everything else available with them. If you visit Hawaii one day then do not forget to buy this excellent food!!
Best places to buy in Hawaii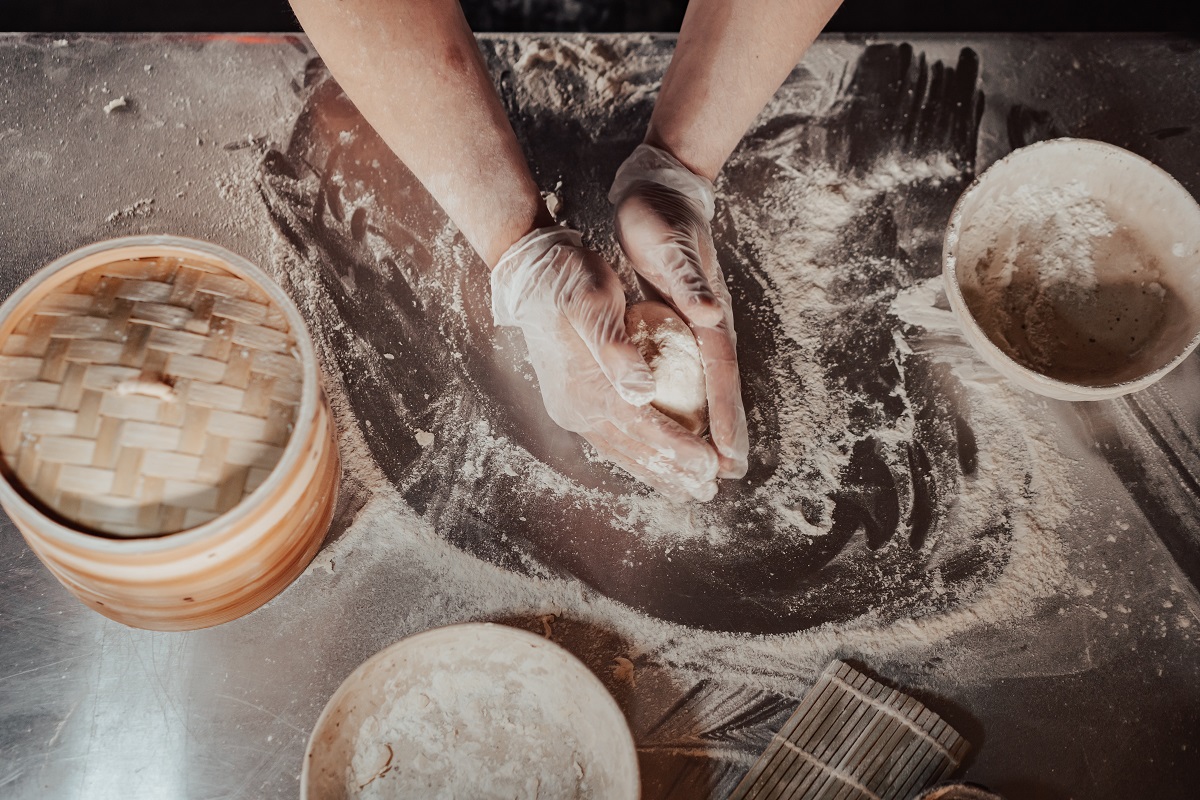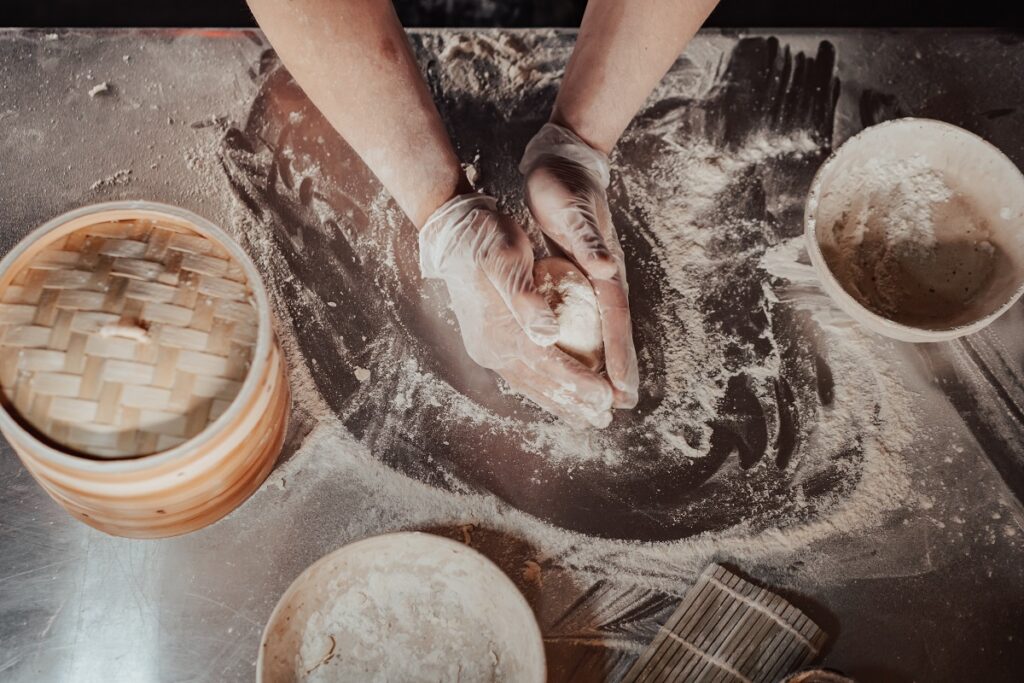 In Hawaii, you can find many manapua shops. Their taste profiles in different shops may be vary, which gives you the opportunity to taste different manapuas. You can buy one manapua at a reasonable cost of around $1.40-$2.40. You can either eat them for lunch or as a snack as well.No problem at all But if you want it for your lunch it's better to eat two, one with a savory filling and the other with the sweet filling.
As mentioned in the above chapters, You can eat this in steamed form or the baked form. For both, there are specialized shops. That is why it's important that you visit as many shops as possible to find the best Manapua that matches your taste buds. Moreover, you can find shops that have plenty of yummy menus associated with manapua.
Best places
The best shops are situated in Oahu.
Royal Kitchen (Oahu) – They have only baked manapua. But they have the largest variety of savoey and sweet fillings
Char Hung Sut (Oahu) – The most popular manapua shop in town. Located at the edge of Chinatown.Unlike in Royal kichen ,They make both baked and steamed manapua, but the steamed one is better.You can find many delicious recipes here.
Sing Cheong Yuan Bakery (Oahu) – You can get the baked ones, the traditional one with the most generous char siu filling.
Chun Wah Kam (Oahu) –Food in this place is somewhat pricer than the others (but still affordable). They have both baked and steamed ones. Furthermore there multiple shops belonging to them around the town, which will be a bonus opportunity for you
In addition to the above mentioned places, there are Manapua men and women.Although they are rare to meet, if you are lucky you'll get a chance to eat manapua from a classic manapua truck. You'll stand a better chance if you visit peral city!
Final thoughts
Hope you have a better understanding of manapua now. If you ever visit Hawaii, try these delicious buns with your loved ones. Try to enjoy them in different restaurants with different menus. Sure that would be an exciting experience. Or if you badly wanna eat them right now go to the link below and enjoy a homemade manapua yourself!!