It's about your personality. Every person in the world likes to have a gorgeous personality. Think, we are not just working on simple situations. We have to go out and sometimes you may open to dust, radiation, etc. So, in this case, our skin starts to act weird, Just after 2,3 days or just within few hours. These situations can affect your skin health and you'll get a face with dark spots, acne, darken or burned skin. If you need to have glowing, healthy skin, here we have discussed from bottom to workout.
To prevent the skin from harming most of us are trying to use some face-cream or treatment. But, you are doing treatments only externally. But, to get the real beauty of the skin, you have to do nourishment from within your body. Our skin cells become older ,constantly shred and replaced by younger cells. But to do that the skin must need a steady supply of nutrients that are required to support the rapid growth of the cells. So, the best way to rejuvenate the skin is by eating the correct balance of foods and feed your skin with vital nutrients.
Need to know which foods to eat and which fruits to use for a mask? Well, this article provides all information about the foods and how those are working. You can see the functionality of those foods and how they help to improve your skin health and how they help to make glowing skin.
Top 5 Foods FOR A Healthy SKIN
01. Eat and Use Face Mask Using Fruits
01. Lemon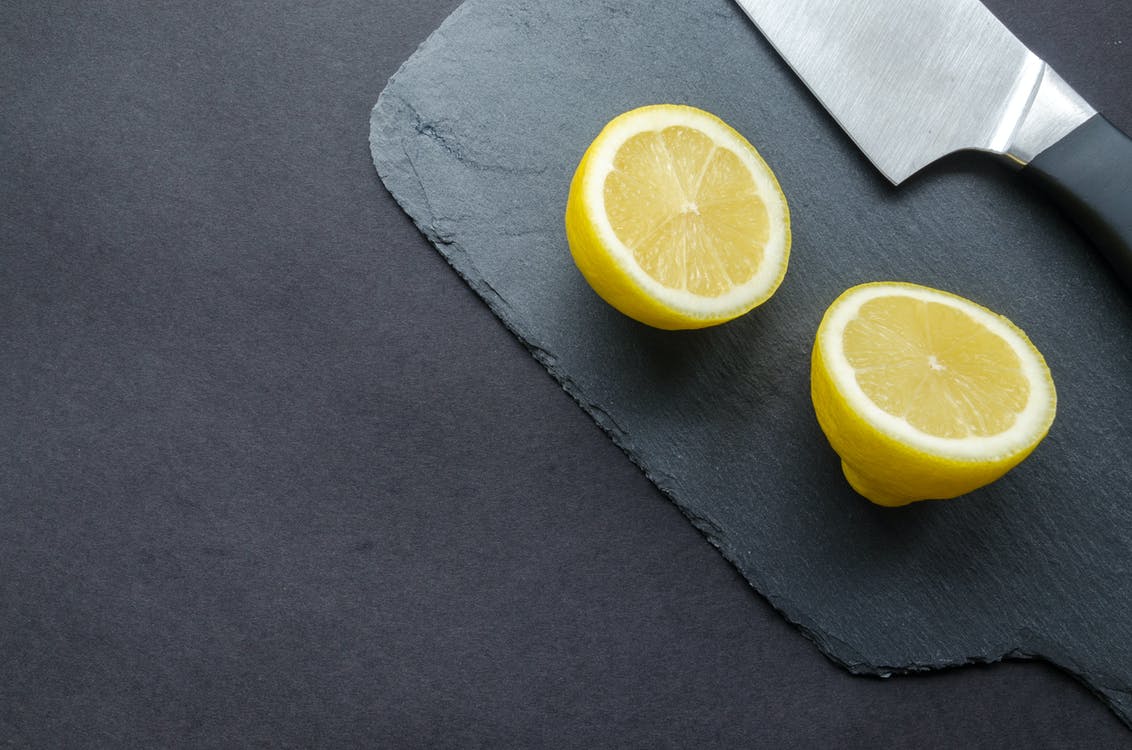 Vitamin C Is a super antioxidant which helps to flush out all toxins from the skin and protect from hyper pigmentation and photo damage. Also, it promotes radiant skin and helps to heal dark spots, blemishes, acne scars, keratinization, uneven pigmentation, etc. Lemon is a rich source
To remove toxins, take a glass of water. Add ½ of lemon juice and 1 teaspoon of organic honey to it and after stirring drink this every morning as the first thing. This will remove toxins that are in your skin.
If your skin is dry with pigmentation, get some coconut oil and mix lemon juice with that, dab it on your skin and wash it off after 10 minutes.
If your skin is oily with acne scars, get some rose water and mix it with lemon juice, apply it in the skin and wash it off after 10 minutes.
If your skin is with dark circles, get 1 tablespoon and mix it with 1 lemon juice. Apply it on the under-eye area and wash it off after 0 minutes.
To remove keratinized areas, make a paste with lemon and sugar apply it to the keratinized areas.
02. Papaya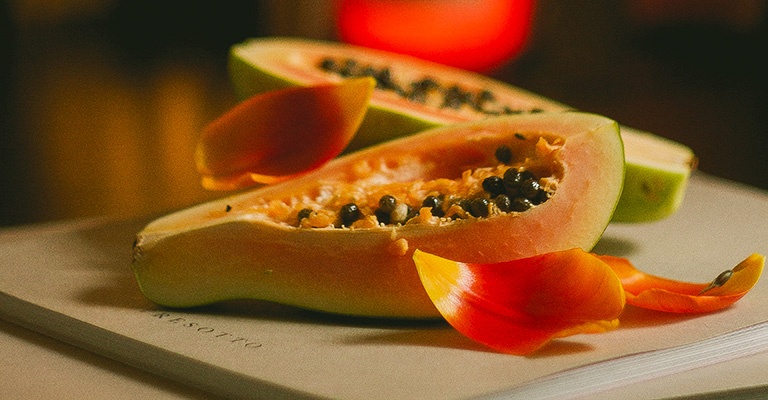 Papaya is a better fruit to make your skin healthy and glow with its nutrients such as antioxidants, Vitamins (A, B, C), folate, pantothenic acid, minerals such as magnesium, potassium, copper, and enzymes such as papain, chymopapain. (3)
Antioxidants give an incredible anti-aging property for your skin and those will keep your skin younger.
Vitamin A and papain break down proteins and this will give your skin elasticity and also increase the collagen level. Also papain work as a natural exfoliator. So, it repairs the skin itself rapidly and removes dead skin cells. This helps to prevent breaking out the skin in the future and keeps the skin smooth. And papaya is rich with alpha-hydroxy acids which helps to brighten the complexion of the skin and it makes your skin softer. (4)
So, How to use papaya??
You can make a juice or can have it as a dessert.
If your skin is pigmented, get some mashed papaya, lemon juice and tumeric 1/4 teaspoon, mix it and apply in the skin. Wash off after 10 minutes.
If your skin is dry, you can make a hydtrating face-mask. Get a cup of smahed papaya, teaspoon of honey, apply it and wash it off after 20 minutes. (Use Pure organic honey).
03. Avocado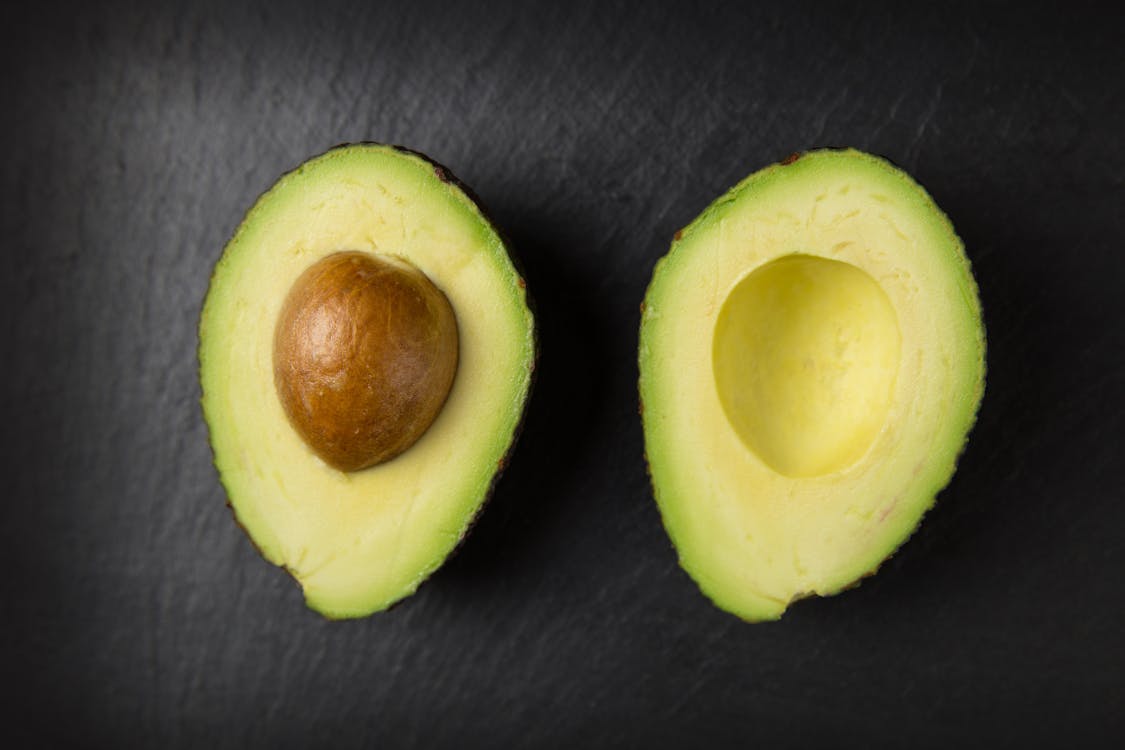 Avocado contains natural oils that can deeply penetrate the skin and nourish, soften and hydrate. This hydration helps with reducing lines and wrinkles. This way helps to keep the skin smooth and boosts the immunity of the skin against environmental factors. (5)
Also, Avacado contains dietary fiber and Vitamins (E, C, A, K, B5), folate, pantothenic acid, and niacin. Antioxidants in Avacado help to reduce oxidative damages in skin. And this prevents damages in DNA. Avocado is rich in zeaxanthin and lutein which helps to protect skin from UV radiation. In this way, Avacado helps you in many ways of protecting your skin health. (5,6)
So, How to use Avacado?
Prepare an avocado dip by mixing with yogurt.
If you have oily skin, get some mashed avocado, mix it with rose water, and apply it on your skin and wash it off after around 10 minutes.
02. Eat Foods Which Contain Omega – 3 – FA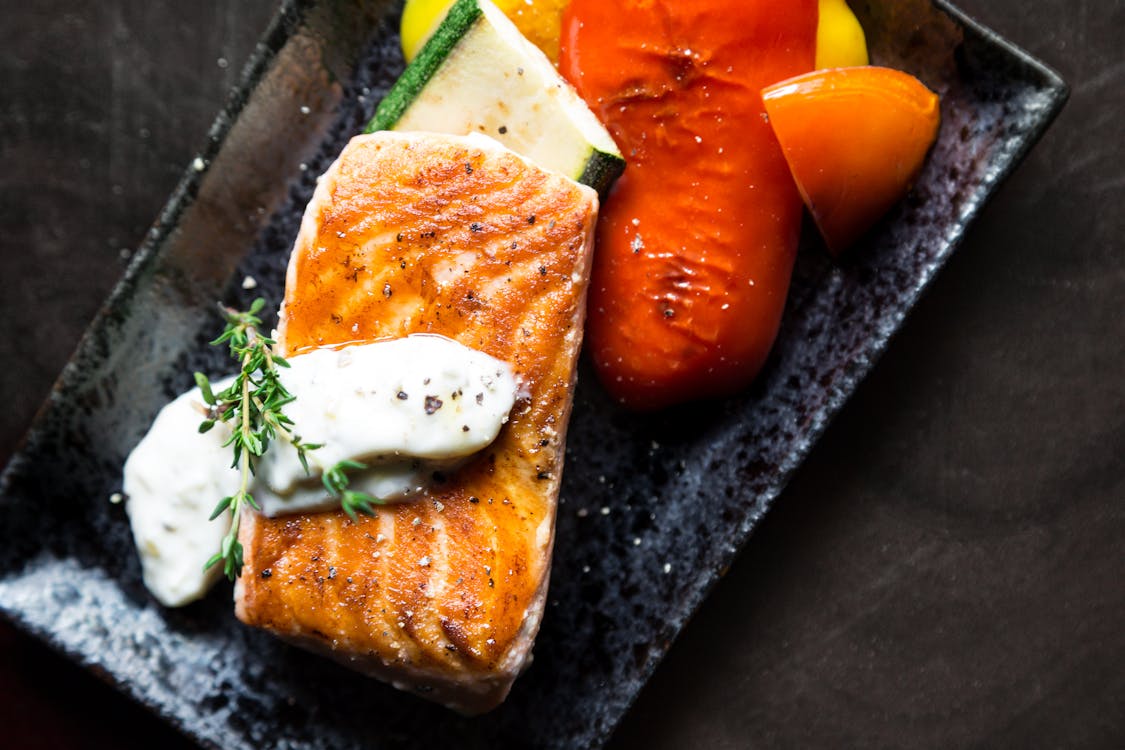 Omega-3 fatty acids. Fatty fishes such as salmon, herring, mackerel contain this fatty acid which will incredibly help you to improve your skin health. These fatty acids help you in keeping skin thick, supple and moisturized. Deficiency in omega -3 – FA can cause dry your skin. (7,8)
Omega -3 fats can reduce inflammation, which helps to reduce redness and acne scars. Also, they make your skin less sensitive to the harmful UV rays. (8,9)
Fatty fish is rich with Vitamin E, which is an important antioxidant for your skin. This helps you in removing toxins of your skin. (10). Also, as this is a protein source it helps in maintaining the integrity and strength of your skin.
And fish gives zinc a mineral which helps in regulating inflammation, overall skin health, production of new skin cells.
03. Soy for Hormone balance
Soy contains Photo-estrogens, a natural chemical that can found in plant foods. But they have very similar structures and functionalities similar to the female sex hormone oestrogen. This helps in keeping the hormones in balance. (11)
Also, soy contains Isoflavones which may benefit the whole body including the skin. In studies, researchers have found that eating soy isoflavanoes daily for 2-4 months will reduce fine wrinkles and it helps in improving the elasticity of the skin. (12)
Also, Soy can improve collagen which helps to keep your skin smooth and strong. These Isoflavones are important in protecting skin from UV Radiations which prevents the risk of skin cancers. (12, 13 )
Like this Soy helps you in many ways improving your skin health. Add Soy in your diet and keep your skin more healthy.
04. Green Tea
Green tea is made from the steamed fresh leaves of tea (Camellia sinensis) plant. Since green tea has much more medicinal values it has been using for thousands of years. It's used in many types of cosmetics because of the nutrients of it for the skin.
Green tea contains antioxidants EGDG which can rejuvenate the cell skins. This antioxidant protects your skin cells, repair, prevent from aging and make your skin look healthier. (14)
Also, Green tea contains Vitamin B-2 which keeps your skin more young since Vitamin B-2 has the incredible ability to improve the collagen levels and this helps you in improving the firmness of your skin.(15)
Anti-Inflammatory properties in Green tea due to polyphenols helps in reducing skin redness, skin irritation, and swelling. You can make a face mask using Green tea and apply it on your face. By doing that you will be able to soothe your face and remove sunburns too. (16)
Vitamin E in Green tea helps you in nourishing and hydrating your skin. Some studies have found that when applying green tea on the forearm for 15 to 30 days, it has increased skin moisture and roughness of the skin has reduced.
Like this Green tea helps you in many ways improving health of the skin.
05. Leafy Greens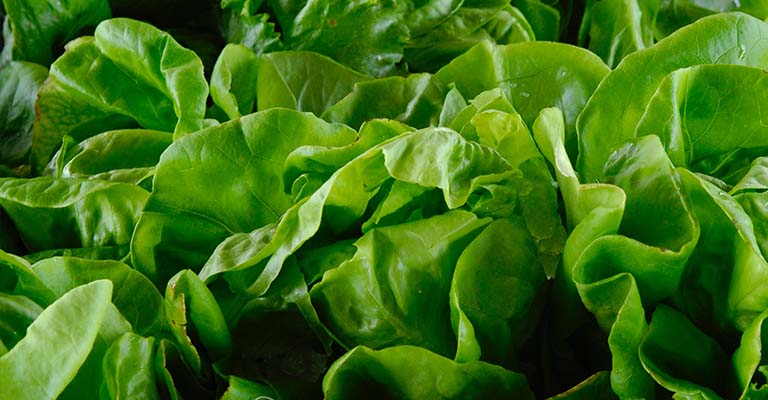 Leafy Greens contain a huge amount of nutrients which helps in repairing and maintaining your skin. Vitamin A help reduces acne and also it reduces the production of sebum. Also, this can flush out the toxins and protect your skin. (17)
Vitamin E in leafy greens helps in radical damages to the skin. It also fights against inflammation. Vitamin C helps in producing collagen and this is a key factor for healthy skin. And Vitamin C helps to reduce the sun damage. (18,19)
Folate in these leaves is a vital nutrient for repairing DNA and also it helps in maintaining new cells. Antioxidants are playing an essential role in neutralizing free radicals. Also, Beta-carotene is a powerful antioxidant that can repair and renew your skin and protect from sun damage. Also, Lutein, a powerful antioxidant that helps in boosting hydration levels and this helps in keeping elasticity and protects from sun damage. (20,21)
Like this, these fruits and other foods give you awesome results in glowing your skin. Go through these and add these to your diet. Without no doubt, you will be able to have a glowing fabulous skin within a few weeks. With these, you can do external treatments as well with a doctor's advice.