Are you a great connoisseur of Bourbon; one of the most popular alcohols among Americans which is made primarily from corn and aged for several years? I'm pretty sure that you'll love to sip a Bourbon on a dating especially when you are near to bloom a romance with someone special to your life. It will be more lucrative if you are not to be bothered so much on your wallet to order the top favorite bourbon. Accordingly, this reading will guide you to switch for the 15 best bourbons under 50 which you could easily afford for. Let's have a look into them one by one.
At first, let's see what the overall best Bourbon under 50 is (1)? This is also a rare Bourban to look for in and a must go to Bourban for old fashioned.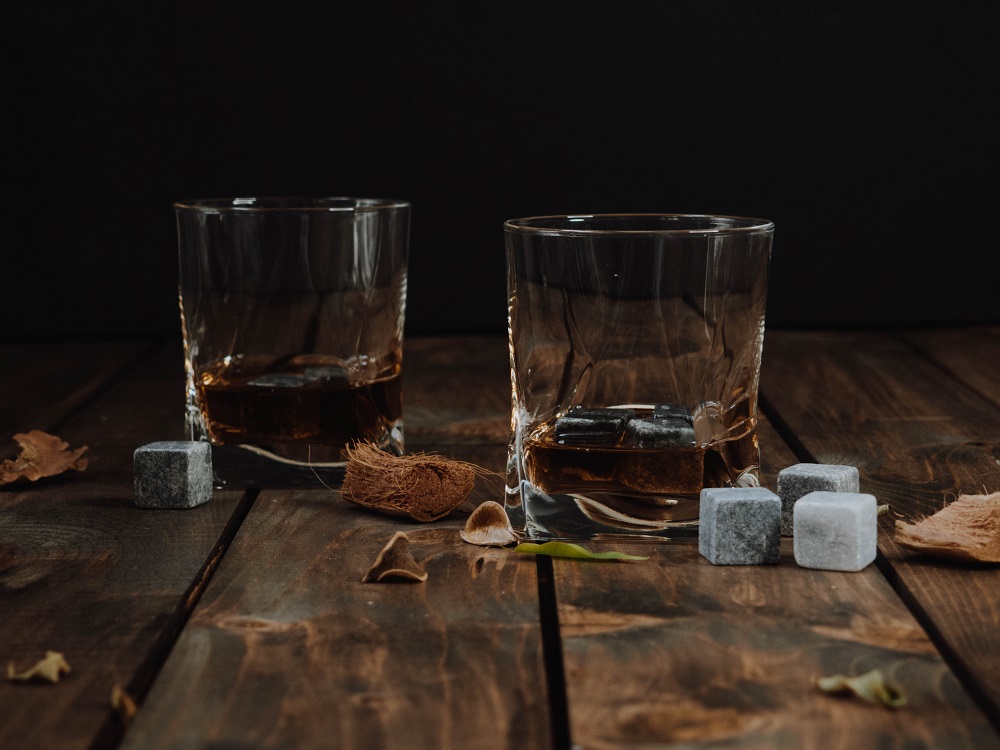 Price at Drizly.com: Starting from $18.99 to $33.99
Rating: 4.8
Region: Kentucky
Alcohol by volume: (ABV): 45%
Proof: 90
Aged for: averagely 6-8 years, however there may be youngers of 4 years
Tasting notes: Anise, Dark fruit, Mint, Sweet corn, Vanilla, Caramel
Deep amber-colored Bourbon made up of finest corn, low rye and barley malt distilled and aged for years in world-renowned Buffalo Trace distillery (2). This would be the best overall Bourbon you could ever have if you are especially looking for a finish criminally smooth, mellow and subtle bourbon. Never forget to sip with your buddies hanging around for dinner with this for a better hype. In addition, you'll hard to find it easily on shelves as it is one of the top pick-ups among Bourbon connoisseurs.
Apart from the aforementioned rich and full tones you'll get into a pretty peppery taste as well with a moderate smoky. You can probably go for a few combinations as well, where you'll find Bourbon as an unforgettable mix-up. It will work well with a Manhattan whiskey and as well you can incorporate Buffalo Trace Bourbon into the BBQ sauce recipe.
Moreover, it would be a great mixing with a pop for a smooth and subtle cocktail. Be sure enough to buy more than one bottle coz it is pretty sure that you'll eager for more to have just after one little bottle. Where to buy Buffalo Trace Bourbon? You can order it directly at Drizly, ReserveBar or Caskers.
Here's another two Bourbons you should never miss which goes in hand to hand with Buffalo Trace as an all-rounder.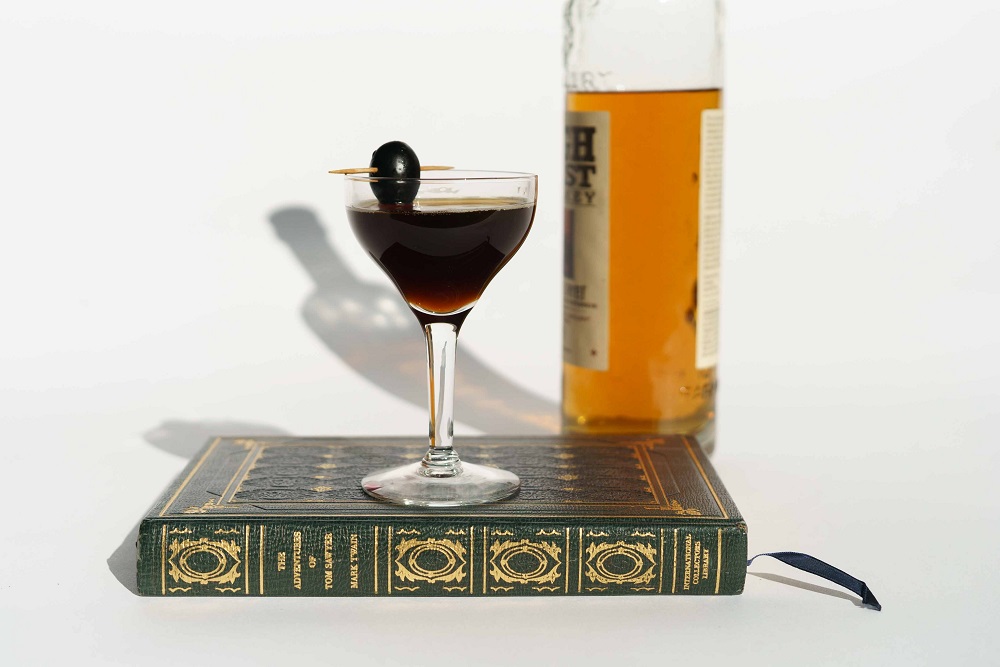 Price at Drizly.com: from 23.99 and from $45.09
Rating: 4.9
Region: Kentucky
Alcohol by volume: 40%
Proof: 80
Aged for: 10 years
Tasting notes: Peppermint, pepper, citrus, spicy, honey
This 10-year-old Bourbon will definitely steal your heart with its inherent sweet and mellow touch. Especially, together with the additional gentle spicy kick due to the Basil Hayden mash bill with a higher content of rye carefully matured for exceptional quality.
This Bourbon has used twice as much rye as in other bourbon whiskies. Exactly the best ever option for newbies to get accustomed easily to the American Bourbon culture. This is an exclusive bourbon where you could come across scotch properties as well. In addition, this can be drunk straightly at room temperature also.
The rich hints of peppermints, notes of pepper and slight citrus overtones combined with a honey-toned light body enhance a rich flavor overwhelming your mouth with a spicy shot lasting for a warmer finish. Indeed, Basil Hayden would be the greatest you could ever opt for especially on special occasions to impress your loved ones. Moreover, it would be great to savor in a Mint Julep or Bourbon Mary.
This is the best quality Bourbon you could try for under $50. In addition, this would be the best Bourbon 2021 due to the following awards as well.
Price at Drizly.com: from $32.99 and $42.89
Sizes: 750 ml, 1L bottles
Rating: 4.8
Region: Kentucky
Alcohol by volume: 45%
Proof: 90
Tasting notes: Maple, oak, nutmeg, toffee
Awards: Gold medal at 2021 San Francisco World Spirit Competition
This medium amber-colored Bourbon uses only high-quality ingredients making it unique and special due to the inclusion of barley malt, rye, corn and special strains of yeast and pure Kentucky limestone-filtered water. The flavor profile is elegant with a bold spicy character together with a sweet oaky aroma giving you a distinctively clean and smooth finish. The Bourbon ensures a smoothness with tones of maple, oak, nutmeg and light tasting toffee flavor lingering long after the final sip.
In addition, you could feel a slight orange note which is really complementing for an orange peel which is bartenders sometimes use to rim the serving glasses. You can give a nice try for a comforting hot toddy full of cloves, lemon juice, brown sugar and hot water combined with Bulleit Bourbon. Indeed, this is a true crowd-pleaser.
Moreover, you can try out Bulleit Bourbon cocktails as well, due to the superior role this bourbon is playing in cocktails. In addition, this is a must-have bourbon for several delicious recipes. Never miss the preparation tips at Bulleit Bourbon Tesco also. When it comes to the Bulleit bourbon controversy, what is actually there are? If you are still curious, you can go in detail.
Secondly, let's see what is the best Bourbon under $50, you can easily afford for an excellent sipping experience (3).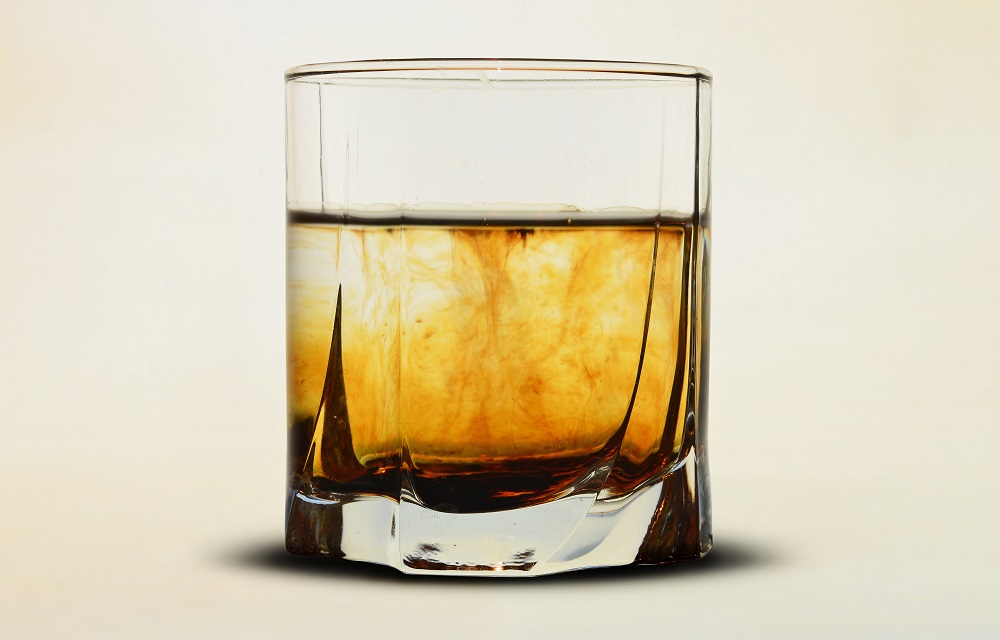 Price at Drizly.com: from $49.32
Rating: 4.8
Region: Kentucky
Alcohol by volume: 45.7%
Proof: 91.4
Aged for: 8 years
Tasting notes: Caramel, Oak, Smoky, Sweet corn, Peach, White pepper
A Kosher specialty whiskey Bourbon from Michter's distillery comprising of malted Barley, highest quality American corn and rye matured to perfection. You would find this Bourbon as an elegant sipping option with your loved ones especially due to its mellow and smooth touch along with tons of flavors; rich caramel with balanced vanilla, stone fruit notes, smoky depth with an oak finishing. Michter's US*1 is accompanying well with a twist of Orange offering you a more fruity impression.
Michter's another greatest is the 10-year single barrel Kentucky straight bourbon which was honored as "The best American Whiskey" according to Food and Wine magazine. In addition, Michter's US*1 Sour Mash would be another great favorite whiskey, heavenly loved by whiskey enthusiasts. You can start this utterly as a bourbon however, will ending as a rye. If you are dying for rye utterly, Michter's US*1 Kentucky Straight rye produced in American white oak barrels charred under fire undoubtedly would be a great choice.
Next, let's see what the best bourbon under 50 is for your massive cocktails.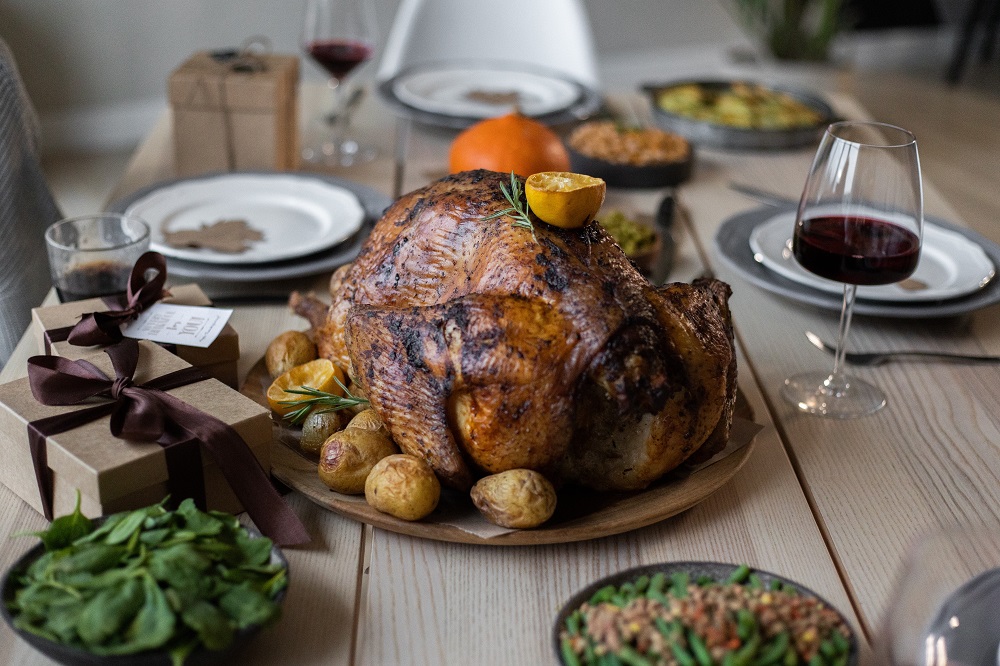 Price at Drizly.com: from $25.99 and from $32.09
Rating: 4.8
Region: Kentucky
Alcohol by volume: 50.5%
Proof: 101
Aged for: 6-8 years
Tasting notes: Sweet corn, Peach, White pepper, Oak
A highly proof, elegant Bourbon you should really try to relax after a long and tiring day. Indeed for the sake of your budget and especially for extraordinary hyped nerves. This is comprised of barley, corn and rye which is perfectly aged for a minimum of 5 years in American white oak barrels with char for more sharpened characteristics (4). In addition, Wild Turkey is a bold presence in classics like Manhattan and Boulevardier (1). Are you messed up with a sore or congested throat? A Wild turkey 101 sip together with some lemon and honey tea would clear up the mess.
Furthermore, Wild Turkey mixed with French Vanilla Cappuccino will glaze with a rich flavor profile making you relax and amazing. Never forget to try also with Pepsi and Monster drinks. A must-have spirit bottle in your cabinet to take your Bourbon experience smoothly to the next level.
Here comes the best Bourbon for money under $50. Furthermore, this affordable Bourbon will answer the frequently burdening two questions in your mind what is the best cheap Bourbon to drink straight and the best cheap Bourbon for old fashioned.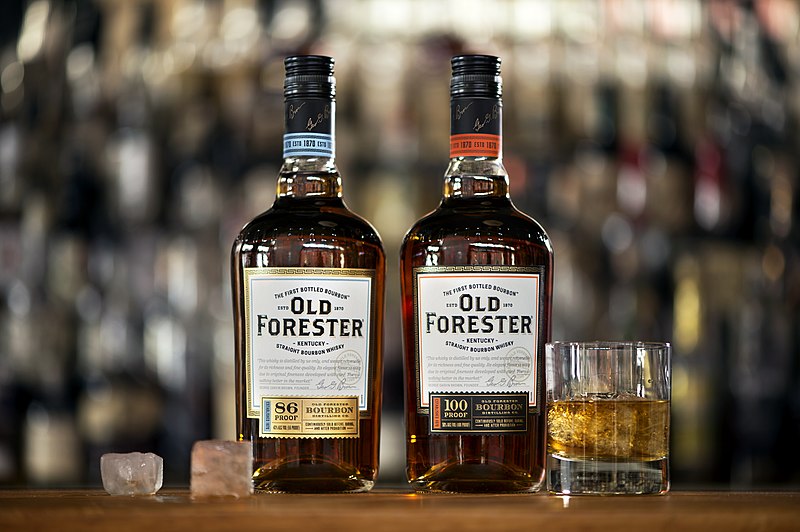 Price at Drizly.com: from $27.49 and from $30.79
Rating: 4.8
Region: Kentucky
Alcohol by volume: 50%
Proof: 100
Tasting notes: Toasted Oak, Pecan, Baking spice complementing a sweetness
A full-bodied, high-rye content, spicy and robust Bourbon will deliver you a nice experience where you find it is hard to come across a new one to try. Indeed, this will deliver you great at a reasonable price, especially due to stuffed spirits delivering amazing and fine flavors with a bit strong finish. In addition, it is a drink indeed in the sole, smashed, sour or old fashioned and a huge thanks it is not getting watered down easily.
According to Stephen Kurpinsky, U.S. brand ambassador for Mr. Black Cold Brew Coffee Liqueur,
"If you are looking to pick up a Bourbon at a good price that you can mix with and not feel like your wallet is burning, this is the Bourbon for you".
In addition, Old Forester Statesman is the sweetest and fruitiest bourbon you can have forever with an exceptional balance of sweet and spice. The 2021 Old Forester Birthday bourbon which is 104 proof and aged for 12 years was released especially due to its exceptional unique characters on behalf of the birthday celebration of the pioneer George Garvin Brown.
Old Forester Signature which carries the Signature of George Garvin would be another rich, complex bourbon with a spicy and robust flavor profile. Old Forester 1897 bottled in bond whiskey complying with Bond standards and sealed in quality is the first American bottled bourbon since 1870.
Woodford Reserve is the best iconic Bourbon you would find in Kentucky.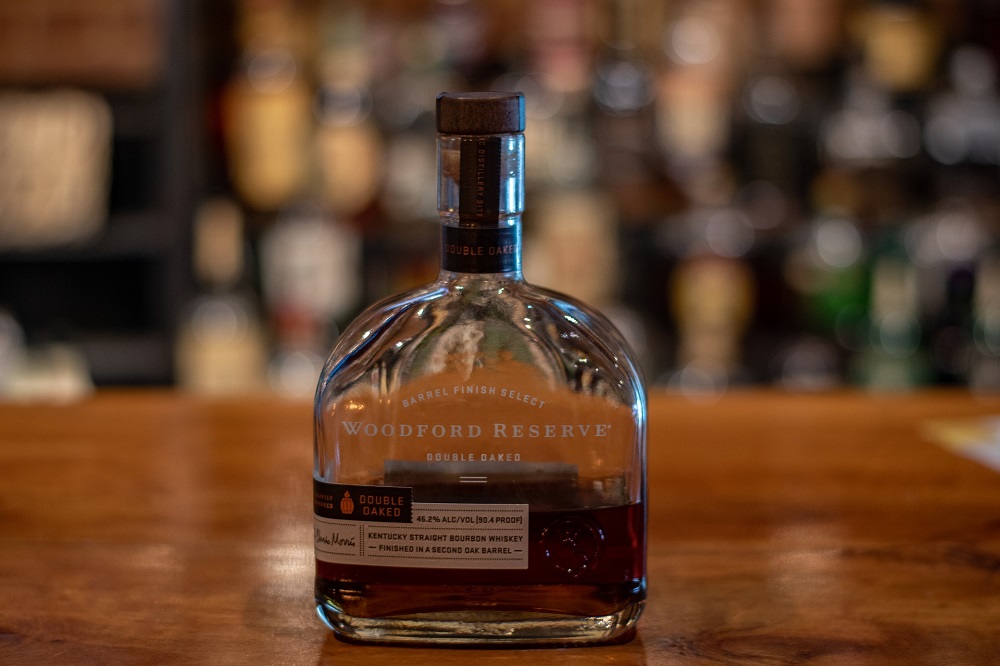 Price at Drizly.com: from $39.99 and from $49.00
Rating: 4.9
Region: Kentucky
Alcohol by volume: 45.2%
Proof: 90.4
Tasting notes: Honey, butterscotch, winter spice
This is introduced as an iconic best Bourbon under 50 in Kentucky; the spiritual home of Bourbon (1). A great magical Bourbon delivering wonderful sipping or in a Manhattan. This is one of the staple spirits you should have on top of your liquor shelves. Amazingly caramel smoothes lingering afterward together with a subtle sweetness and great oaky flavor, which will leave a slight burning kick at the end. In addition, it would be great old-fashioned which you would really love to have on a long day on the job. This excellent all-purpose Bourbon comes to you in a sleek smarter bottle.
Woodford Reserve double oaked bourbon is a proud product of Woodford Reserve with seven gold medals that will offer you sips full of additional soft and sweet oaky character. Woodford Reserve Baccarat edition will offer you the ultimate experience of American bourbon whiskey to its finest.
Price at Drizly.com: from $36.99 and from $44.99
Rating: 4.8
Region: Kentucky
Alcohol by volume: 50%
Proof: 100
Aged for: 9 years
Tasting notes: Fruits, grains, grass
Awards: Winner of Double Gold Medal at San Francisco World Spirit Competition
Knob Creek 9; a bourbon whiskey from the renowned Jim Beam family which is aged for a better flavor profile enriched of full-bodied fruity flavor with a touch of grass and grains. Extra char is incorporated in the processing white oak barrels for a great and huge flavor. Moreover, the bold organic flavor you would find goes hand to hand well in a cocktail. This exceptional drink is the best suit for a smooth touch in smoke. If you are looking to go off from a chilling drink, you can drink this good even at room temperature.
The aromatic and robust flavors are perfectly balanced together with its fullest proof and alcohol content in an awesome way to give you the best within the price range. Once you tried out you'll highly recommend the Bourbon to your lovelies especially due to the majesty of soft vanilla scents and spicy bourbon characteristics coexisting. In addition, the light caramel notes combined with fruitiness will bring you the perfect relaxation you are seeking for.
You can go for an elegant Julep, by Knob Creek bourbon added with some hints of fresh mints and sugars. In addition, you would be happy to try an old fashioned with some orange, bitters and a cherry. A new-fashioned you should try come here. You can serve your buddies with a pretty fantastic mix-up of Amaretto sweetener instead of sugars with bitters and an orange peel.
Knob Creek 12 year aged is another fantastic product that was released as a limited edition in 2019 and there afterward as a regularly releasing product. You can find this amazing Knob Creek distillery at Happy Hollow Road, Clermont, Kentucky. Never forget to show your buddies how much you love Knob creek. You can try out Knob Creek merchandise and gifts for them with a smart print.
Price at Drizly.com: from $22.99 and from $41.99
Rating: 4.8
Region: Kentucky
Alcohol by volume: 47%
Proof: 94
Aged for: 6-7 years
Tasting notes: Intense flavors rich in notes of Vanilla and Caramel
When it comes to Maker's Mark story, Maker's Mark 46 was considered to be the brainchild of Bill Samuels Jr. the son of the pioneers of Maker's Mark. Maker's Mark 46 was the first new major expression to be created in Maker's Mark distillery (8).
This bolder and more complex whiskey from Maker's Mark was further amplified by Bill Samuels Jr. for enhanced flavors he initially found in Maker's Mark whiskies. This was utter as a result of a unique innovative development; a wood stave finishing process, of fully matured Maker's Mark cask strength (5) adding a woodier flavor profile (2). The additional sugars from the seared French oak staves entangle the Maker's 46 with a touch of sweetness too.
A rich Bourbon with a smooth and subtle finish at the mid-price option delivers you with a perfect touch of Vanilla and Caramel. No bitter or harsh tones at all. In addition, Maker's Mark 101 is one of the high-proof bourbons offering you a mellowy, creamy midpalate finish that pleasantly lingers (9).
If you are seeking what to choose over between Maker's Mark regular and Maker's Mark 46, go a bit insight before purchasing: Maker's mark 46 vs regular.
Are you searching what is the best bourbon under $50 rare to find? Here it is.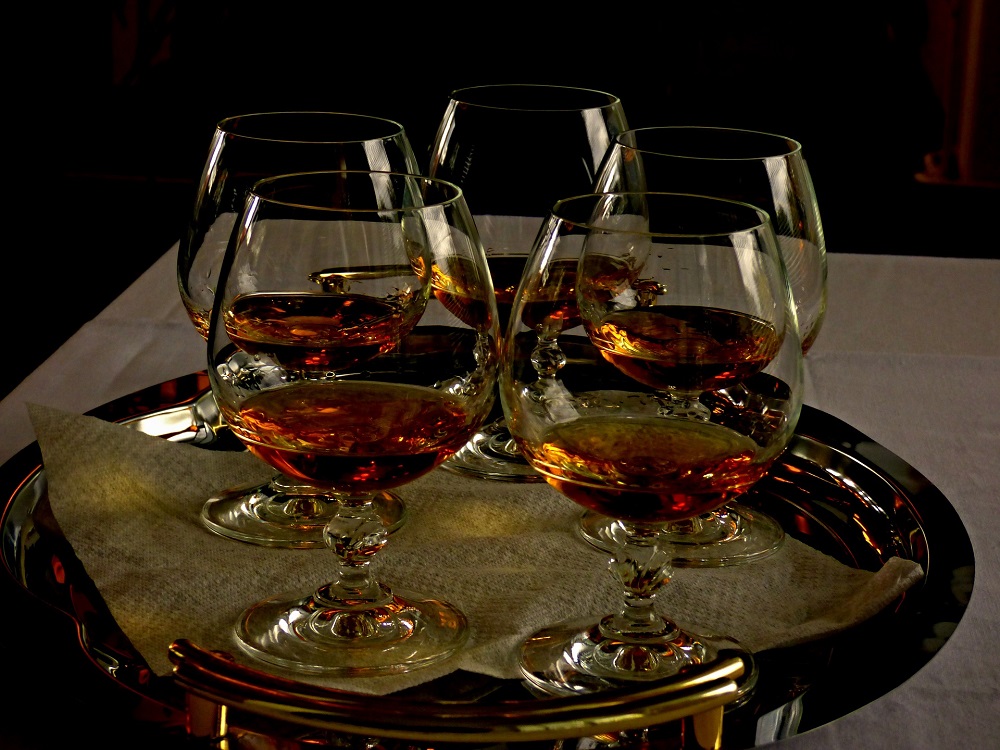 Price at Drizly.com: from $46.99
Rating: 4.8
Region: Kentucky
Alcohol by volume: 45%
Proof: 94
Tasting notes: Intense flavors rich in notes of Vanilla and Caramel
A top-notch Bourbon from the distillery Buffalo Trace, which is perfect to its last drop especially on a chilling day. Superior attributes such as complex aroma together with a mellow and lingering taste will be evident by the rareness of this on shop shelves. This will serve you as one of the best old-fashioned you'll ever love to have. Definitely, this will be one of your favorite Bourbon to have with a sweet caramel finish. In addition, you can have Eagle Rare 10 with a good cigar as well.
Until a few years ago Eagle Rare 10 was delivered utterly as a single barrel bourbon. However, at present, it is a small batch release indeed. In addition, Eagle Rare 17 year old is another great product at Buffalo trace distillery you could really feel very hard to find. This bourbon is aged nearly for about two decades, and you would feel how much is it a virtue to wait patiently especially in thanks for the real goodness of this rare bourbon.
Price at Drizly.com: from $7.67 and from $49.99
Rating: 4.8
Region: Kentucky
Alcohol by volume: 50%
Aged for: 8-10 years
Proof: 100
Tasting notes: Vanilla, spice, pear, maple syrup
A high rye barrel made completely from a distinctive recipe using corn and five yeast strains in one single barrel at a time subsequently aged for 8-10 years. This will render you a smooth finish since the start and the cute lovely bottle will be the additional earn you will get under $50.
Moreover, the robust and subtle sip splashing in great flavors with a cube of ice will replenish you in a full-bodied flavor profile and with an apricot and oaky aroma. Indeed, this would be as incredible as an old-fashioned bourbon with a well-balanced and smooth tone (6). In addition to the aforementioned flavors, your nose will be overwhelming with cherries, pears and chocolates along with some oak and toffees (2).
If you are to choose over four roses single barrel vs. small-batch, irrespective of slight differences Single barrel would be great for neat sipping with a great consistent flavor together with a better mouthfeel and a long finish (10). How it would be if you are invited to a private tasting? That sounds great.
Four Roses single barrel private selection is a great opportunity for a private tasting where you could select your favorite barrels then bottled and labeled them as private selection and non-chill filtered single barrel at barrel strength in limited quantities.
Price at Drizly.com: from $46.99 and from $49.99
Rating: 4.8
Region: Kentucky
Alcohol by volume: 49.3%
Proof: 100
Aged for: 12 years
Tasting notes: Caramel, Fruity, Vanilla
Awards: Double Gold Medal – 2018 at San Francisco World Spirit Competition, Gold Medal – 2018 at Los Angeles International Spirits Competition, Gold Medal – 2018 at Denver International Spirits Competition, Silver Medal – 2018 at New York World Wine and Spirits Competition, Silver Medal – 2018 at International Wine and Spirits Competition, Best Cask Strength bourbon whiskey and Best Single Barrel bourbon whiskey – 2020 at International Whiskey Competition
1792 Single barrel full proof bourbon will be one of your all-time favorites with a mash bill of at least 51% corn combined with a sweet and spicy mix-up. The bourbon is made in the finest exceptional barrels for the sake of distinctive quality. You'll finish with a serious heat remarking a stronger sip. Each sip will replenish you with a creamy dreamy butterscotch delight plus caramel notes with hints of fruits and toffees which are delicately balanced (7). Also found as 1792 Single Barrel Reserve.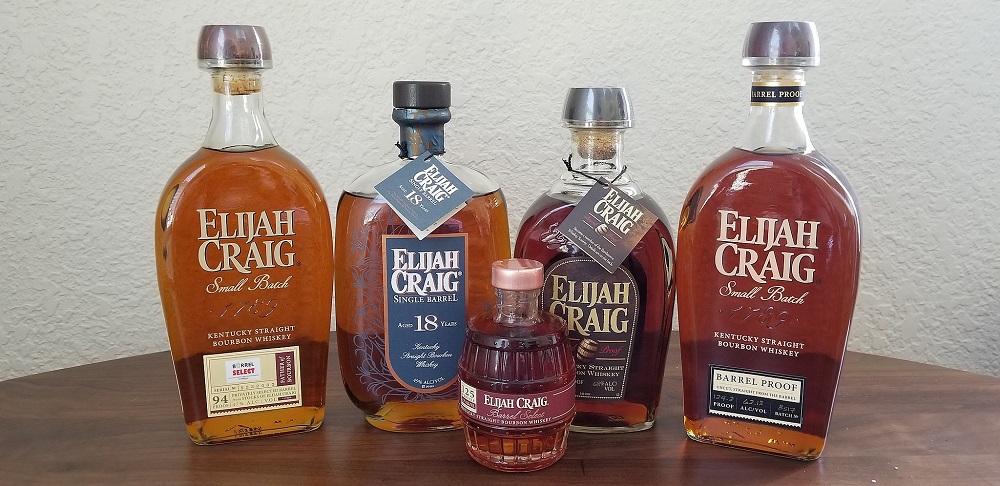 Price at Drizly.com: from $33.59
Rating: 4.8
Region: Kentucky
Alcohol by volume: 40%
Proof: 94
Aged for: 8-12 years
Tasting notes: Mint, Nutmeg, Smoky, Sweet, Toasty, Vanilla, Woody
Awards: "Best Small Batch Bourbon Winner" at San Francisco World Spirit competition
Basic ingredients are barley, corn and rye. Credited as "The Father of Bourbon" which delivers you a signature warmed spicy note with a subtle smoky flavor. Absolutely, this would be one of your favorite Bourbon whiskies which delivers an excellent flavor. Each sip with a touch of silky-smooth would make you die for this and finally will end up as a staple liquor bottle on your top shelves at home.
Essentially a classic Bourbon under 50 with the quintessential sweet vanilla touch combined with a mellowed oak entangling in a welcoming amount of heat. In addition, this would be great as an everyday sipper replenishing you in heavenly feelings especially on peaceful evenings. Never miss trying out this good value Bourbon if you are new. Try with some larger cubes or mix up for an old-fashioned. Indeed, this bourbon is a heavenly pairing with beef, hard-aged cheese, chocolate and coffee-based desserts and as well as with nuts.
In addition, Elijah Craig's 18-year old single barrel is another proud product pinnacling the culmination of Elijah with countless awards. This contains barley and corn with a bold, robust and incredibly complex body with 40% of alcohol by volume.
Price at Drizly.com: from $17.99 and from $23.57
Rating: 4.8
Region: Kentucky
Alcohol by volume: 40%
Proof: 100
Aged for: 4 years
Tasting notes: Citrus, Oak, Pepper, Vanilla
This smooth, full-bodied, rich and easy to enjoy Bourbon is named after Evan Williams who opened Kentucky's first distillery; Heaven Hill in 1783. A highly affordable Bourbon comprising a mash bill of 78% corn, 12% malted barley and 10% rye. Be sure enough not to be fooled by the displayed price.
It will deliver you something more than the perceived quality which you would tempt to decide on behalf of the price. Will offer you a full bodied rich flavor in a greater depth in each sip, together with a smoother touch. You can try this superior Bourbon for a nice and neat finish along with a few drops of natural spring water, club soda, ginger ale or coke. Indeed it would be great on rocks or in mix-ups. This would be the best Bourbon to drink neat under $50.
Never forget to try out this nice drink tingling your nose with a warmer caramel aroma together with a sweetened and firm flavor profile. In addition, you can replenish with Evan Williams paired with beef, hard aged cheese and as well as with your lovely nuts. Evan Williams bottled in bond expression was discontinued in 2018 however, it was replaced in 2019.
In addition, another Evan Williams bottled-in-bond breaking bourbon is 12 years 101 proof. It was such an exclusive bourbon that was prevalent as export-only to Japan. however, at present, you can purchase it from the distillery.
Price at Drizly.com: from $28.74 and from $34.64
Rating: 4.8
Region: Kentucky
Alcohol by volume: 61.3%
Proof: 92
Tasting notes: Butter, Caramel, Honey, Vanilla
This Bourbon with the smoothest taste that is hard to resist is essentially consisting of wheat instead of rye as the secondary grain ingredient. The mash bill for Larceny is corn 68%, wheat 20% and malted barley 12%. A tasty and stylish Bourbon for great old fashioned will replenish you with notes of caramel and brown sugar followed by a strong oak presence and a steady burn.
It would be great to relax in the evening with a nice pour and ice enhancing a further smoothen touch. Indeed, this is a quality and consistent product serving you in Excellency on occasions deemed for entertainment.
Finally, from the aforementioned list of Bourbons Maker's Mark 46 and Basil Hayden Kentucky Straight Bourbon whisky are two out of the top smoothest Bourbons. Bourbons under Bulleit, Maker's Mark, Buffalo Trace, and Basil Hayden are number 1 rated Bourbons you can afford under $50.