Are you looking for something to feed your hunger within a short time? Or else looking something to serve at a BBQ party during backyard barbecue season. Burgers would be one of the super pretty options for time saving and for a full satisfaction. Yes of course..!! You may know that simply how to grill a frozen burger?
However, it's not such foolproof and if you don't do it correctly, your burger palate would be a mess. In this chapter, let's talk about tips for grilling frozen burgers effectively. The content will include,
How to thaw frozen burgers?
Marinating frozen hamburger patties
How to grill or cook frozen burgers on the grill? (with the recipe included)
Grilling frozen burgers at temperature
Grilling frozen burgers how long?
Methods of grilling frozen burgers
Frequently asked questions on grilling frozen burgers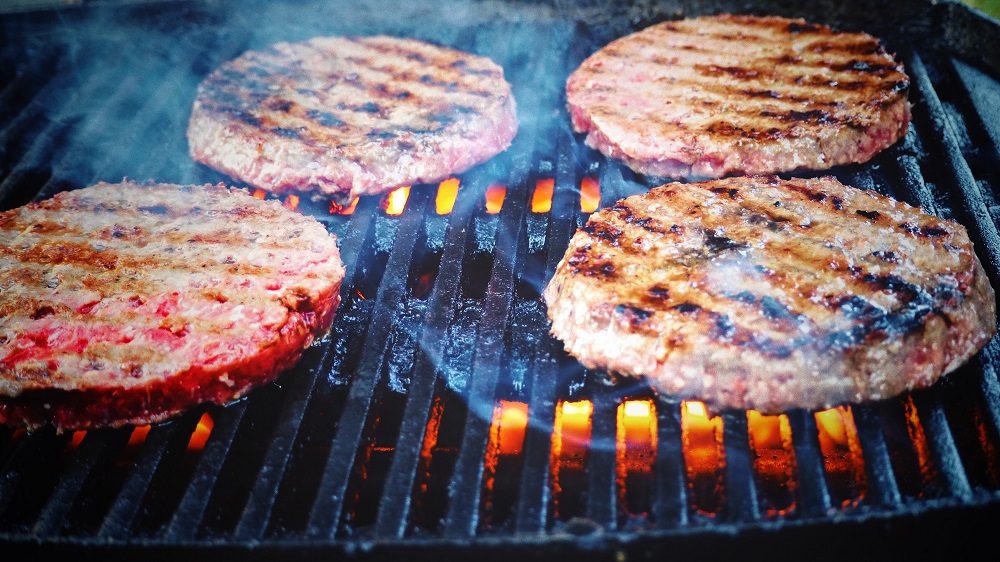 1. Have your burger patties ready
Grilling frozen burgers is that simple. You can get some insight by reading the instructions on the pack label as well. All you have to do is preheat the grill while setting your meat patties on thawing (optional) and then grilling them using a grill. After that, you can stack the burger with your bites of preference. However, you are now at the right place to master your skills in grilling frozen burgers easily at home. First, let's talk about the first and foremost step of grilling frozen burgers; How to thaw frozen burgers?
How to thaw frozen burgers?
On some occasions, when you have extremely fewer times before your busy schedule, you may have been confused about whether to grill burgers frozen or thawed? Is this thawing step that important? Do you necessarily have to thaw your meat patties? No. It's not quite necessary. You can directly grill frozen patties without thawing as well.
However, grilling from frozen would not offer you the juicy and meaty patty exactly that you were expected for. Accordingly, have yourself a few times offered to thaw the hamburger patties correctly. This is especially because fresh and thawed burger patties are the optimal choice you can typically opt for (1). Let's see how to do that.
From the freezer, you may find your stocked meat patties sticking tightly together. All you have to do is pry the slices apart using a sturdy spatula or a butter knife sliding in between them while giving a slight raise. Don't do it in a hassle. Leave them for a while to get melted and wet with (2) a kind of juicy texture. Now they are heavenly ready to be grilled overheat. Before that, you can have a seasoning as well.
You may want to know how long to thaw burgers before grilling? It is normally good to allow the burger patties to wait at least about 15 minutes at room temperature before grilling. You can thaw them in the refrigerator as well. However, this would take much more time. In addition, you can use the defrost option in your microwave too. When it comes to how long to defrost frozen burgers in the microwave, it is just 2-3 minutes. You can defrost by placing the meat on a plate and microwaving at 50% power and flipping the patties every 45 seconds.
Furthermore, take care while flipping the patties amidst the microwave is turned on. Also, keep in mind to wash your hands after thawing and before grilling the patties to prevent any kind of contamination during pre-preparation.
Marinating frozen hamburger patties
Secondly, let's see how to season frozen or thawed hamburger patties. Seasoning is totally up to you. If you are not desired to, you can skip this step. However, the more you season more your burger flavorful would be.
Seasoning or marinating is just making your patties dressed up with any preferred flavor tones you love. Especially because you can't incorporate what you really want, into the inside of the store-bought meat patties. The most common seasonings are sprinkling some pepper and salt for an extra spicy finish. If not so, you can go on with adding any of the other spices and condiments you love to have. Don't forget to season both up and down sides.
Then, what would be the best seasoning for frozen hamburger patties? There are no such exact best ideas. However, you can season with anything you love. Here you can have a few ideas on how to season frozen hamburger patties (3).
You can sprinkle the patties
Seasoned salt
Garlic powder
Onion powder or
Chili powder
in addition to the combination of salt and pepper. If not so, you can have slather the following condiments on the patties.
BBQ sauce
Italian dressing
Hoisin sauce
Worcestershire sauce
Or else you can have cheese up the patties for cheesy bites using Cheddar, American cheese, Swiss cheese, or pepper jack.
Exactly, now the patties are totally ready for grilling. You have almost done the first step. Let's move to the next step. Have your grill ready. This step is somewhat crucial in grilling frozen burgers.
2. Preheat the grill
As aforementioned, this step is much important especially to have your burger patties done without a mess. First and foremost you should have to clean up your grill grate well. Don't leave any food residue. If so, you may find that your grilling patties are sticking to the grill grate and will be difficult to remove as a whole. After you've cleaned the grill, it is exactly ready to go. Preheating would definitely help your burger patties without getting stuck to the grill, during grilling.
You have to preheat the grill to medium heat of 350 degrees Fahrenheit for about 10 minutes (4). On occasions where you don't come across an inbuilt thermometer, you can simply do a hand test to get some insight into the grill temperature. This is especially on occasions where you are using a charcoal grill or a gas grill.
Hold your hands above the grill. Here, you should have to maintain a height of a soda can from the grill to your hands.
You could perceive that the grill temperature is around 250-300 degrees Fahrenheit, if the heat felt by your hands isn't too much within 7-9 seconds.
If not so, you could perceive that the grill temperature is around 300-350 degrees Fahrenheit when you have to move off your hands immediately over the grill.
If you have to do so within a very short time, it is perceivable that the grill temperature is beyond 350 degrees Fahrenheit.
However, you should be extremely careful when doing the aforementioned test. Never allow your toddlers and children to do so. Upon deciding on the grill temperature for about 10 minutes. And if you could apparently say that it is around 350 Fahrenheits, now it is high time to grill frozen burgers.
3. Grilling frozen burgers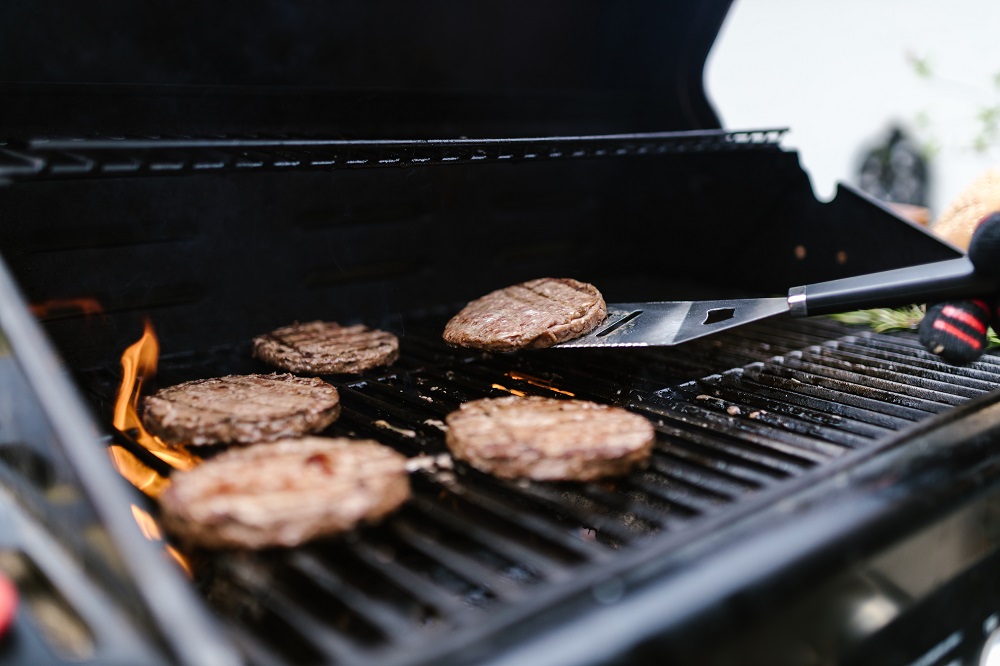 Now, let's see how to grill or cook frozen burgers on the grill. If you are so urgent to run for a particular purpose and looking for grilling frozen burgers how long, here it is. It will take just only about 15-20 minutes.
The grilling time totally depends on the,
burger thickness
grill type
and how much doneness you prefer
However, take care to do this step accurately. You have to place the frozen or thawed burger on the preheated grill grate for about 15-20 minutes and you have to flip the burgers at least every 3-5 minutes.
In here, take care to have your grill turned up for medium-high or lower heat. Otherwise, at very high heat, it will cook out the outer surface faster and you'll have the inside raw. It is very important to prevent this step to avoid any food safety issues. Most of the store-bought burger patties are made up of beef and may contain a lot of bacteria contaminated from the processing sites.

Accordingly, it should be noted that grilling frozen burgers' temperature is 160 degrees Fahrenheit, especially at the middle. This temperature is not the grill temperature but the inside temperature of the burger patty. You can use a food thermometer for this.
Burger grill time charts
These burger grilling times are very much dependent on the conditions you are using and the required doneness. However, the average time limits are as follows.
Table 1: Burger grill time for frozen beef burger patties at two flippings (5).
| | | | | | |
| --- | --- | --- | --- | --- | --- |
| Cook side | 1st side (min.) | 2nd side (min.) | 3rd side (min.) | 4th side (min.) | Total time (min.) |
| Rare | 4 | 4 | 3 | 4 | 15 |
| Medium-rare | 4 | 4 | 3 | 5 | 16 |
| Medium | 5 | 5 | 3 | 5 | 18 |
| Medium-well | 5 | 5 | 4 | 5 | 19 |
| Well | 5 | 5 | 4 | 6 | 20 |
Table 2: Burger grill time chart for frozen chicken, turkey, and veggie burger patties for one flipping (5)
| | | | |
| --- | --- | --- | --- |
| Burger type | 1st side (min.) | 2nd side (min.) | Total time (min.) |
| chicken | 8 | 7 | 15 |
| turkey | 8 | 7 | 15 |
| veggie | 7 | 8 | 15 |
Grilling the burger buns
Now your burger patties are ready. Is that sound so good? Yes. Right. Now you've done almost all the three steps of grilling frozen burgers. However, there are few steps left. Let's see what to do right now.
This step is quite optional. Most of you may love to toast or grill the bun also for a delicate crispy texture. However, it is very much worth doing this without skipping. If you plan to grill the buns make sure to have some butter smeared on the buns to ooze while melting. This would enhance the crispy bites of the buns in a buttery tone. Now your buns are also ready. The next step is to stack your burger. Let's see how to do it.
Stack your burgers and serve
Stacking the burger to a high five indeed depends upon your preference. You can start up first by smearing any kind of sauce, topping, or condiment of your choice on the burger buns. Most frequently, they would be mustard sauce, ketchup, mayo, or any other sauce you made on your own at home. After that, you can put the grilled patty on the bottom bun.
Thereafter, you can add other stuff as per your choice. Here are some ideas. You can incorporate lettuce, tomato, onions, capsicum, and pickles. Finally, top the filling with any topping or bacon, cheese, jalapenos or peanut butter, etc. (1). It's just feeling like mouthwatering now. Right..!!
Here comes the basic recipe you should follow. Let's see how to cook frozen hamburger patties on a charcoal grill or a gas grill.
Enjoy your freshly grilled heavenly tasting American burgers with your lovelies. In addition, you may love to know especially how to grill Costco frozen burgers. Let's have a look into it.
Grilling Costco frozen burgers
Costco burgers are made indeed from sirloin beef which is really good beef deemed to be quality cuts. Frozen Costco burgers from Kirkland or any other brand will remain as fresh as far as you store them properly. You may need not thaw them. You can cook them from frozen. How to cook Kirkland frozen sirloin burgers? or You can just simply try an air fryer for the case.
Furthermore, you may love to know more on grilling methods. Let's have a look at them one by one. At first, here comes the Weber; a great reputed brand in America for grill manufacturing.
Grilling frozen burgers on weber gas grill
This grilling is much more popular and convenient among most of your favorite barbecuers as they run easily on natural or propane gas. Before grilling, you have to prepare and clean the grill by opening up your gas valve and lighting up all the burners turned to high heat. You can relieve any food residues by keeping the burners lit up for a full blast for around 5-10 minutes. After this, clean the grates using a bristle-free grill brush. Adjust the burners for your burger grilling and keep the others off.
As aforementioned and according to USDA recommendations you have to maintain a 160 degrees Fahrenheit as the weber gas grill burger temperature. At the same time, what would be the weber gas grill cooking time? There are variations for this as the time completely depends upon the required doneness and the thickness of the burger. You have to take at least 3-5 minutes for each side.
In addition, you can use a Weber burger press to have a dimple on your flat patty. However, it is much good to resist the urge of pressing especially because the spilling juice will be lost forever in the depth of your Weber grill. It's not just simple as cooking your burger over a flat, heated surface (6). You can have the recipe for Weber gas grilled hamburgers as well. Here you can incorporate Weber gourmet burger seasoning for a delicious Weber burger seasoning recipe.
If you are having a George Foreman grill at your home, this section is really worth having a read on.
Grilling frozen burgers on George Foreman
You can easily have your burger grilled using a George Foreman. How long for frozen burgers on George Foreman grill? It will take around 13-25 minutes (8) however depending on the burger thickness and desired level of doneness. If you are confused on how to set the time-temperature combinations for burger grilling, you can refer to the George Foreman grill cooking times and temperature chart given in the George Foreman grill instructions guide.
For a quick glance at how long to cook burgers on George Foreman have a look at the following. To reach a 160 degrees Fahrenheit, for a frozen
4 ounce burger – 13-16 minutes
8 ounce burger – 18-21 minutes
To reach a 170 degrees Fahrenheit, for a frozen
4 ounce burger – 19-22 minutes
8 ounce burger – 22-25 minutes
In addition, you can try the George Foreman 5 minute burger grill just at $35 in Walmart. Furthermore, you can get a bit of insight on grilling frozen burgers on Traeger also.
If you are looking for some other devices except a grill to do it heavenly easy, here the section is just about it. Can you cook burgers from frozen in a frying pan? or you may want to know how to cook frozen burgers in a cast-iron skillet. Let's see.
How to cook frozen hamburger patties on the stove?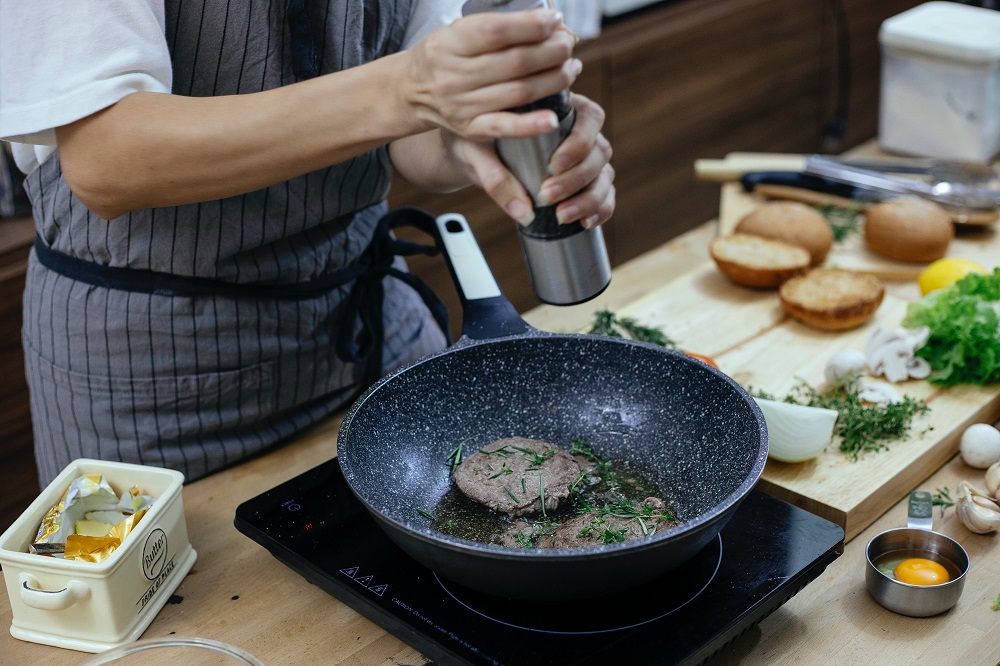 It's just simple with no sophisticated equipment and expertise to carry on. How long to cook frozen burgers on the stove? It's just 15-20 minutes (7). You have to add some oil onto the frying pan or to the cast iron skillet and then turn the heat for medium-high. Then you can place the frozen, seasoned patties having to cook each side for about 3-5 minutes and subsequently flip. You have to continue flipping until a nice golden crust is formed.
After that glaze your burger palate with other stuff of your choice together with creamy dreamy dressings and toppings for splashing bites.
How to cook frozen burgers in the oven?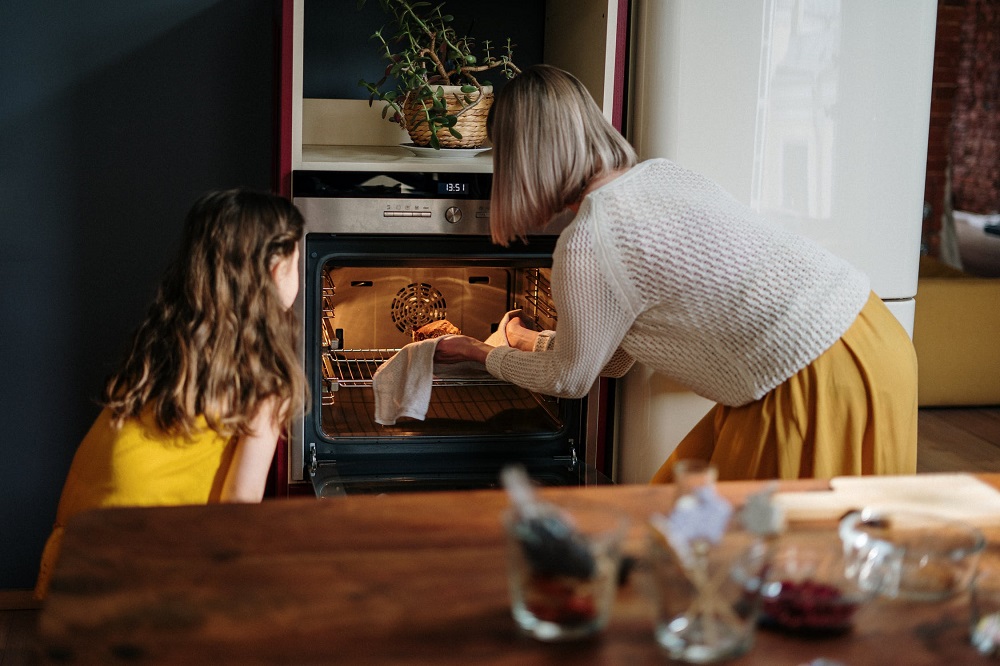 You can defrost the patties for several minutes if your oven has a defrost option. Especially you would find this option in Microwaves as aforementioned. Then you should have to grill the patties immediately after defrosting. You can put hamburger patties in the microwave for about 1-2 minutes especially depending on the thickness of the patties and the power. Never forget to flip the patties at halfway points. You are done when the temperature reaches 160 degrees Fahrenheit.
If you are a victim of heart disease and have bad cholesterol profiles due to LDL (Low-Density Lipoproteins) it will be wow for you to have your burger patty grilled with no oil or minimal amount of oil. Accordingly, an air fryer would be a super option. Let's see how to cook frozen hamburger patties in an air fryer.
How to cook frozen burgers in an air fryer?
It is one of the super easy options to make meaty and juicy crisper burgers with minimal defrost and clean-ups within your comfort zone. You can have your patties cooked within 14-15 minutes flipping halfway at 370 degrees Fahrenheit. At this, you can have the internal as 160 degrees Fahrenheit. See how to get done your burgers in the air fryer. Don't forget to serve your guests along with a side dish of air-fried french fries as well.
Frequently Asked Questions
01. Is it to grill frozen burgers with lid open or closed?
This is all about energy saving. If you try to grill your burgers with the lid open you may let the heat in vain. This takes more time to cook the burger patties than to cook with the lid closed. Lid closed method will deliver you burger patties cooked well and more flavorful.
02. What to do with frozen burgers?
The simple thing you can do is just thaw the burger patties and grill them over a grill. In addition, you can do grilling even without thawing. That will take somewhat a longer time.
03. Can you grill frozen burgers? Can you cook burgers from frozen?
Of course, you can grill burgers directly from frozen without thawing. However, it would take much time and will use more energy. On some occasions, you may read the labels of your store-bought burger packs as do not thaw and cook from frozen. Essentially, as per the instructions you do not want to thaw them before cooking or grilling.
04. Can you cook homemade burgers from frozen?
Yes of course. You can ground beef or whatever meat of your choice and form them into a burger patty and store them in the refrigerator for later use. Using those frozen burger patties, you can grill them into a mouth-watering burger. Find the frozen hamburger patties recipe and instructions on grilling frozen burgers in this chapter.
05. Can you BBQ frozen burgers?
Indeed Yes. You can place the frozen burger patties on the grill and wait for juicy and savory burger patties to get ready for your BBQ evening.
06. Is it bad to grill frozen burgers?
No. It's not that bad. You can cook burgers from frozen without thawing initially. Of course, the only thing you have to achieve here is having your burger patties cooked at a temperature of about 160 degrees Fahrenheit even at the center. At that temperature, you would be able to prevent causal agents of food-borne illnesses especially due to beef. Grilling directly from frozen will take much time. If you thaw and grill the burgers, that would be juicier and tastier and it will take a lesser time.
07. Is it better to grill frozen or thawed burgers?
Both the methods have pros and cons. Let's have a look into it.
Table 3: Pros and cons of different approaches to grilling
Approaching grilling
Pros
Cons
Grilling after thawing
Lesser time to cook burgers

Even grilling

Juicier and tastier the burger will be
Increased chance of contamination and growth of microbes. You could prevent this by following proper methods of thawing.
Grilling directly from frozen
Less chance of contamination
Uneven grilling due to ice

More time to grill