Corona is exactly a common name that you are hearing almost all these days. Isn't it so? However, it's not the story here. Are you a beer fanatic looking for a great consistent beer indeed on your beach day with him/her? Beers from the world-renowned brand 'Corona', widely enjoyed all over the world would be one of the superior choices indeed you can opt for. In this article, let's discuss Corona Extra alcohol content and in addition to that, all the other things you are googling about in relevance to Corona Extra.
Firstly, let's see what this Corona Extra is?
What is Corona Extra?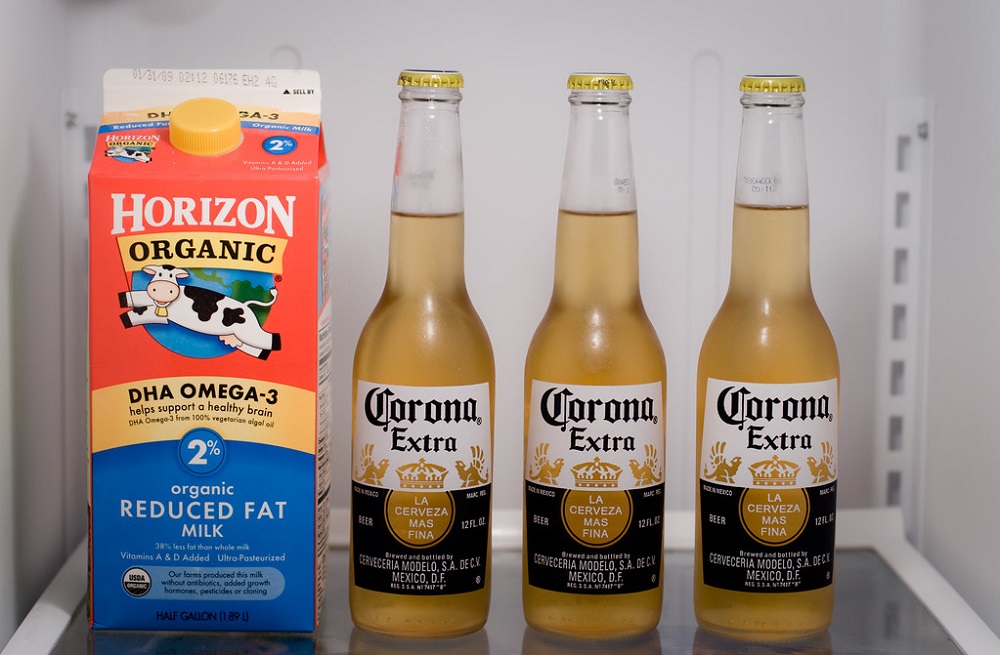 At this time are you planning on a party or a day out at a white powder beach or white powder snow or else in a night with a campfire. And especially bothering about what to offer your lovelies at the party for a chilling sip or what to purchase for your favorite beach day or campfire?

This Mexican Lager Style Beer; Corona Extra would be the prettiest option you would ever have due to its rich full-bodied flavor with the finest finish. Corona Extra is indeed one proud product out of the different products you'll find under the brand category "Corona". Don't get messed up with Corona Extra, the whole name is also as a brand. In addition to Corona Extra, other types of Corona beer include Corona Light, Corona Familiar and Corona Premier.
Is corona and corona extra the same?
This would be another question burdening your mind unless you try it. The same answer which you read above will be the most appropriate here also. Next, let's see why Corona Extra is called so. Besides, the most frequent question you have been googling for would be,
How many calories are in corona extra beer?
Corona Extra, a popular Mexican beer, contains around 149 calories per 12-ounce (355 ml) serving. This calorie count is moderate in comparison to other beers of the same size, but it's important to note that the calorie content of beer can vary depending on the brand, alcohol content, and serving size.
The moderate calorie count of Corona Extra is due to the combination of its 4.6% alcohol content and the ingredients used in the brewing process. While moderate beer consumption can be part of a healthy diet for many people, it's important to keep in mind that excessive alcohol intake can lead to negative health consequences.
Therefore, it's essential to consume alcohol in moderation and be aware of the calorie content of the drinks you consume as part of a balanced diet.
Corona Extra Alcohol Content 12 oz
The wisest way to get some insight on what you are exactly drinking is by looking directly into the two numbers before the percentage mark on the label. That is simply the net alcohol amount in 100 parts of the volume of your drink. This should be the first thing you are to seek for whenever purchasing any kind of alcoholic drink. How much alcohol is in a Corona Extra beer? The Corona Extra alcohol content is 4.6% ABV (Alcohol by Volume) (1). The normal beer alcohol percentage is 5% per 12 ounces of regular beer.
Accordingly, Corona Extra beer is having somewhat more alcohol content in contrast to some of the other beer products under Corona; Corona Familiar, Corona Light, and Corona Premier, however not the highest. If you are looking in detail, refer to the chart below. You'll be getting answers for what is the Corona Extra alcohol content 12 oz and as well as for other sizes (1).
| | | | |
| --- | --- | --- | --- |
| Corona brand product | Bottle (12 oz.) by ABV | Can (12 oz.) by ABV | Can (24 oz.) by ABV |
| Corona Extra | 4.6% | 4.6% | 4.6% |
| Corona Light and Premier | 4.0% | 4.0% | 4.0% |
| Corona Familiar | 4.8% | 4.8% | 4.8% |
Accordingly, it would be clear to you that Corona Extra is having 0.6% plus alcohol content than Corona Light and Premier.
You would love to read more about Corona beer since its beginning. Secondly, let's see how this marvelous product began its journey up to the present where the majority of the beer fanatics are heavenly dying for.
Corona beer history
When was Corona beer found? This golden liquid's origin was in 1925 in Mexico. At first, Corona Extra was brewed at the largest brewer Cerveceria Modelo in Mexico (2). Who owns Corona beer? Cerveceria Modelo is a brewer parented by a Belgium Company Anheuser-Busch InBev (ABInBev).
Then Corona Extra was introduced to the United States in 1981 and at the present, it has culminated as the rapidly growing imported beer in the United States (3). Currently, the brewery is exporting Corona to more than 150 countries in the world (3).
Thirdly, let's see what are the ingredients and their taste and aroma profiles.
Corona extra ingredients
This refreshing liquid is utmost as a result of the mash bill comprised of Barley, Malt, Non-Malted Cereals and Hops together with water. Not only for Corona Extra, but these are also common to other types of corona beers as well. You'll find this beer as a great product indeed with a smoothen balanced taste as same as the heavier alcohol contents you would find in European imports and lighter domestic ones. How do you smell and flavor it?
What does Corona-extra beer smell like and flavor like?
This golden liquid will make your nose full of fruity and honey notes together with a malty touch. The flavor profile will replenish you in each sip with a crisp, clean and well-balanced tone between hops and malt.
In addition, you'll like to know more about the nutritional profile of Corona Extra. Here have your questions get answered especially regarding Corona Extra calories.
Nutritional content of Corona Extra
This is an average analysis based on a per 12 fl. oz. serving,
Calories – 148
Carbs – 13.9 g
Protein – 1.2 g
Sugar – 0.7g
Fat – 0
Furthermore, let's focus on the calory gain. if you are a person who weighs about 155 pounds, walking for about 30 minutes indeed will burn the calories you got from Corona Extra. This would be totally dependent on how much you are active or sedentary in addition to your body size. Moreover, if you are looking especially for a comparison on more information relating to Corona beer calories, here the chart (1) is for you. Get answers for your questions Corona Light vs. Corona Extra Calories just at a glance.
| | | | |
| --- | --- | --- | --- |
| | Calorie content in 12 oz bottle | Calorie content in 12 oz can | Calorie content in 24 oz can |
| Corona Extra | 148 Calories | 148 Calories | 296 Calories |
| 99 Corona Light | 99 Calories | 99 Calories | 198 Calories |
| Corona Familiar | 156 Calories | 156 Calories | 416 Calories |
| Corona Premier | 90 Calories | 90 Calories | 180 Calories |
corona beer price
After all, if you decide to have a Corona Extra or any other products under Corona on your next barbecue, beach day or tailgate here's the Corona beer price list you can afford under $35 (4).
Corona,
Extra Mexican Lager Beer – 12 pack at $18.69 and 18 pack at $26.49
Light Mexican Lager Beer – 18 pack at $24.99 and 24 pack at $31.99
Premier Mexican Larger Light Beer – 6 pack at $10.88 and 12 pack at $18.79
Familiar Mexican Larger Beer – 4 pack at $19.99 and 32 oz bottle at $4.3
After purchasing, let's see what you can try in hand to hand with Corona Extra and especially in what recipes you can heavenly incorporate it for an incredible palate.
What are the food pairings that best match Corona Extra?
Corona Extra is something special that you can try just about everything you love to have. It would be one of your favorites in cold together with a squeeze of lime indeed to relax on your summer vacation or on a long hot and spicy day at the beach. In addition, Corona Extra is best tallying with hundreds and hundreds of recipes. Here are two great recipes you should try without a doubt. Indeed, if you want more try out these delicious recipes as well.
Corona Sunrise
A drink with Corona Extra plus Tequila and Grenadine with a touch of Orange and Lime
Ingredients
1

bottle Corona Extra beerLime wedge to garnish

Tequila

Grenadine

Orange juice

Lime wedge to garnish
Instructions
Make sure to have Corona Extra bottle filled over the label

Dash with a squeeze of orange juice

Splash some Grenadine also

Top it with a slice of lime too.
Classic Beef Tacos
Equipment
10 inch Non-stick skillet

Cooking bowl

Knife

Cutting board

Spoon

Cooker
Ingredients
1

lb

Ground beef

⅔

cup

⅔ Cup Water

1

oz

Old El Paso Original Taco Seasoning Mix

1

Packet Old El Paso Stand N Stuff Taco shells heated as directed on package

1¼

Cups Shredded Cheddar Cheese

1¼

Cups Shredded Lettuce

¾

Cups Diced Tomatoes

1

Cup Sour cream
Instructions
Cooke beef over medium high heat for about 5-7 minutes

Stir it frequently, until thoroughly cooked and drain

Stir in water and taco seasoning mix

And then heat the mix up to boiling

Reduce heat and simmer without covering for about 3-4 minutes

Stir frequently until thickens

Place the cooked beef among heated taco shells

Top up with Lettuce, tomatoes, cheese and sour cream

Serve your lovelies with a bottle of Corona Extra to offer them an incredible palate at a next level
Furthermore, you would like to know about other great products of Corona as well. Let's go into detail one by one.
Corona light beer
If you are a regular drinker and at the same time looking forward to cutting down much of the calories you gain from Extra, the best version to opt would be Corona Light beer. Both the calorie and alcohol contents are lesser in this version than Extra (5). This precious drink served together with a hot and spicy Citrus dish will make your hefty and tiring days incredibly lighter. The combination will enhance the distinctive hop flavor together with a nose full of fruity and honey aroma.
Is corona light beer gluten free?
Although Corona Light beer is not technically gluten-free, it is classified as gluten-reduced. Barley, which contains gluten, is used in the brewing process, but a special filtration step is used to remove most of the gluten from the final product. The gluten content of Corona Light, according to the manufacturer, is below 20 parts per million (ppm), which is the threshold set by the U.S. Food and Drug Administration for products labeled as "gluten-free."
Individuals who suffer from gluten intolerance or celiac disease may be able to tolerate Corona Light due to its low gluten content. However, it's important to understand that each individual's sensitivity to gluten is unique. Those who must adhere to a strictly gluten-free diet should consult their healthcare provider before consuming Corona Light or any other beer containing gluten. It's also important to keep in mind that cross-contamination during the brewing or bottling process can occur, so it's essential to check the label and seek professional advice if you have any concerns about gluten content.
Ingredients in corona light beer
Corona Light beer, produced by the Mexican company Grupo Modelo, is a popular light beer with a refreshing taste and lower alcohol content than regular Corona beer. The key ingredients in Corona Light beer are water, malted barley, hops, and yeast.
The malted barley used in the brewing process is responsible for the beer's color and flavor, while hops add bitterness and balance the sweetness of the malted barley. Yeast is used to ferment the sugars in the beer and create alcohol. Some variations of Corona Light may also include corn or rice as a source of fermentable sugars.
It's important to note that while the ingredients in Corona Light are generally simple and natural, the brewing process can involve additional steps and additives to achieve specific characteristics such as carbonation, color, and shelf life. Therefore, those with particular dietary concerns or preferences should examine the label or contact the manufacturer for more information about the specific ingredients used in their preferred beer.
Corona Familiar alcohol content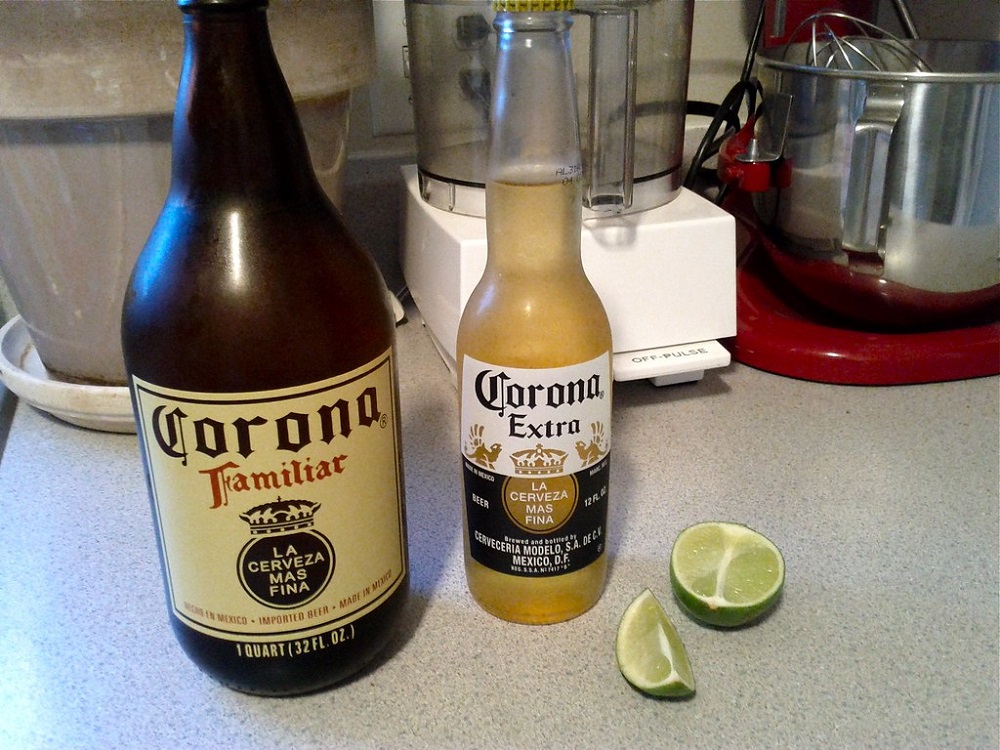 This is a much maltier and fuller-bodied liquor with a distinctive cereal presence. However, this is not much popular as others in the Corona family (6). The alcohol content by volume is 4.8%. If you are looking for a typical party beer that pairs with most of the palates such as chicken, fish and salad dishes, Corona Familiar would be great.
This is slightly higher in Alcohol by Volume than Corona Extra and also hefty in contrast to Extra. This refreshing liquid will tingle your nose with a caramelly malty touch together with a biscuity tone. If this is kept open for a while, you could feel a grassy nose developing.
Corona premier alcohol content
This would be a good beer to reward your well-spent days or any casual entertainment you are eagerly waiting for. The top fact is that Premier is too much lighter even than Corona Light beer and will make you heavenly relax when served cold. The alcohol content by volume is 4.0%. However, it would be somewhat watery upon serving in overcold and will develop a bland profile in contrast to its associates (7).
If you are heavenly fans of Extra or Mexican Light beers you would find this somewhat boring, unlike the other types. Upon serving, as soon as the bubbles are gone dissipate the beer body will get too much light and watery setting the hints of grass and corn vanishing in vain.
Corona light vs Corona premier alcohol content
Premier is more lighter and relaxing even than Corona Light. Even though they are twinning in alcohol content by volume, Corona Light is ahead of Premier in terms of Carbs and Calories content. Premier Carbs and Sugar are 2.6 g and 0 respectively. Corona Light Carbs and Sugar are 4.8 g and 0 respectively. Corona premier ingredients and Corona Light ingredients are exactly the same.
Let's have a look into some of the twinning alcohol parenting from the same brewer ABInBev. They are Modelo and Budeweiser.
Modelo alcohol content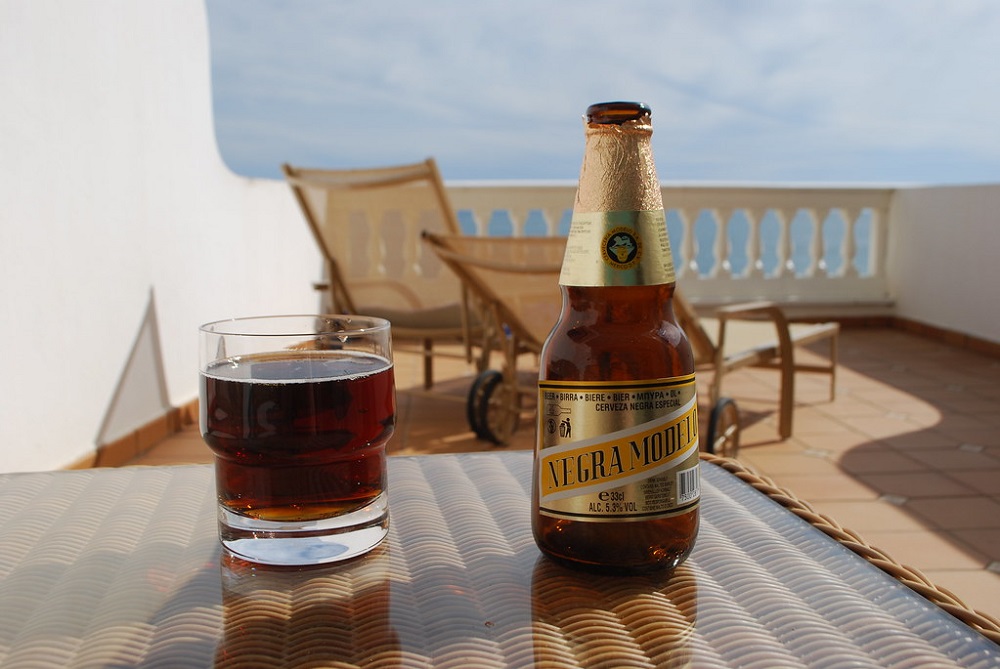 Groupo Modelo is another top-selling brand just as Corona where the birthplace is world-renowned brewer ABInBev. This is the second most favorite beer among people in Mexico and the third best selling in the United States. This is exported worldwide as Modelo Especial and Modelo Negra.
Modelo Especial is a beer falling under the category of light beer with an alcohol content of 4.4% Alcohol by Volume per 12 ounces serving. Its Cousins Modelo Negra and Modelo Chelada also are with alcohol contents of 5.4% and 3.5% respectively (8).
Budweiser alcohol content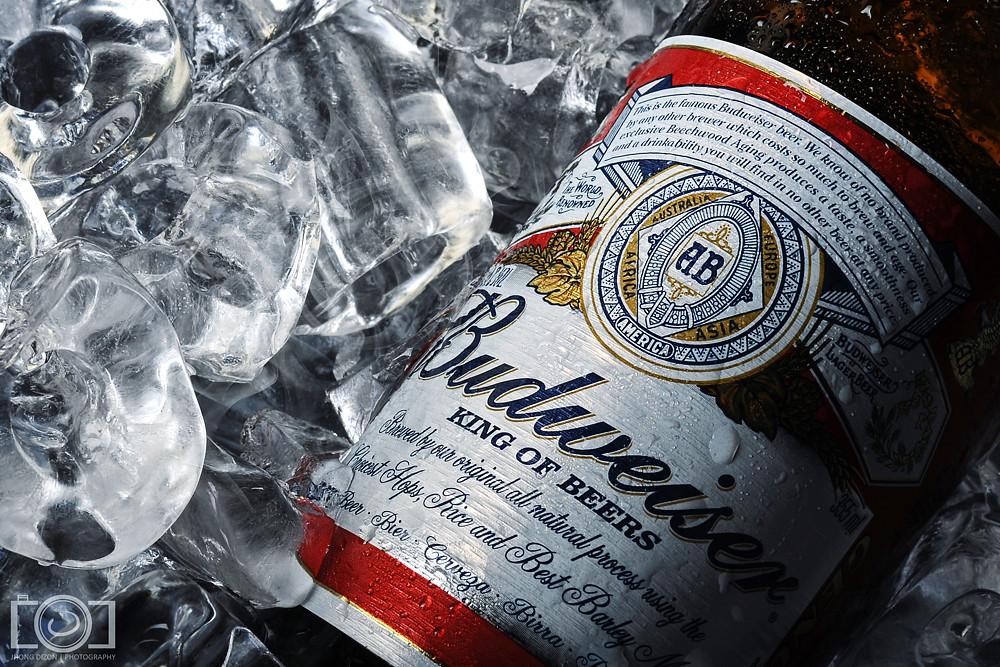 This is also another beer type parenting the same brewer ABInBev. When it comes to Budweiser, Budweiser Zero is a version that can't be left without a mention indeed. The specialty is especially due to its promising non-alcoholic nature. Unlike other normal beers, it is a malt-brewed liquid just containing only 50 calories and 11.5 g carbs per 12 oz.
This would be incredible for you if you are looking forward to cutting down on alcohol, but dying eagerly for a full touch of a beer with a refreshing note. This beer is totally made out of the mash bill barley, rice, and hops together with water. Since the beverage is non-alcoholic this is best matched for your mates at the legal drinking age as well as for those who are below the legal drinking age (9).
Bottom line
Finally, let's have a quick overall summary of Corona beers including the main four types.
| | | | | |
| --- | --- | --- | --- | --- |
| | Corona Extra | Corona light | Corona familiar | Corona Premier |
| Carbs | 13.9 g | 4.8 g | 14.6 g | 2.6 g |
| ABV | 4.6% | 4.0% | 4.8% | 4.0% |
| Calories | 148 | 99 | 156 | 90 |
| Aroma | Notes of fruit, honey and malt | Notes of fruit, honey and malt | Malty and fruity with notes of caramel | Notes of fruit, honey and malt |
| Taste | Crisp, clean, well-balanced between hops and malt | Light, crisp and clean. Notes of hops and malt. | Bright, rich and crisp with notes of malt and cereal sweetness | Sweet, crisp, even bodied |
| Food pairings | Just about everything | Spicy and citrus-infused dish | Chicken, fish and salads | Bright, light flavors like grilled chicken, fish and pork |
You may also like